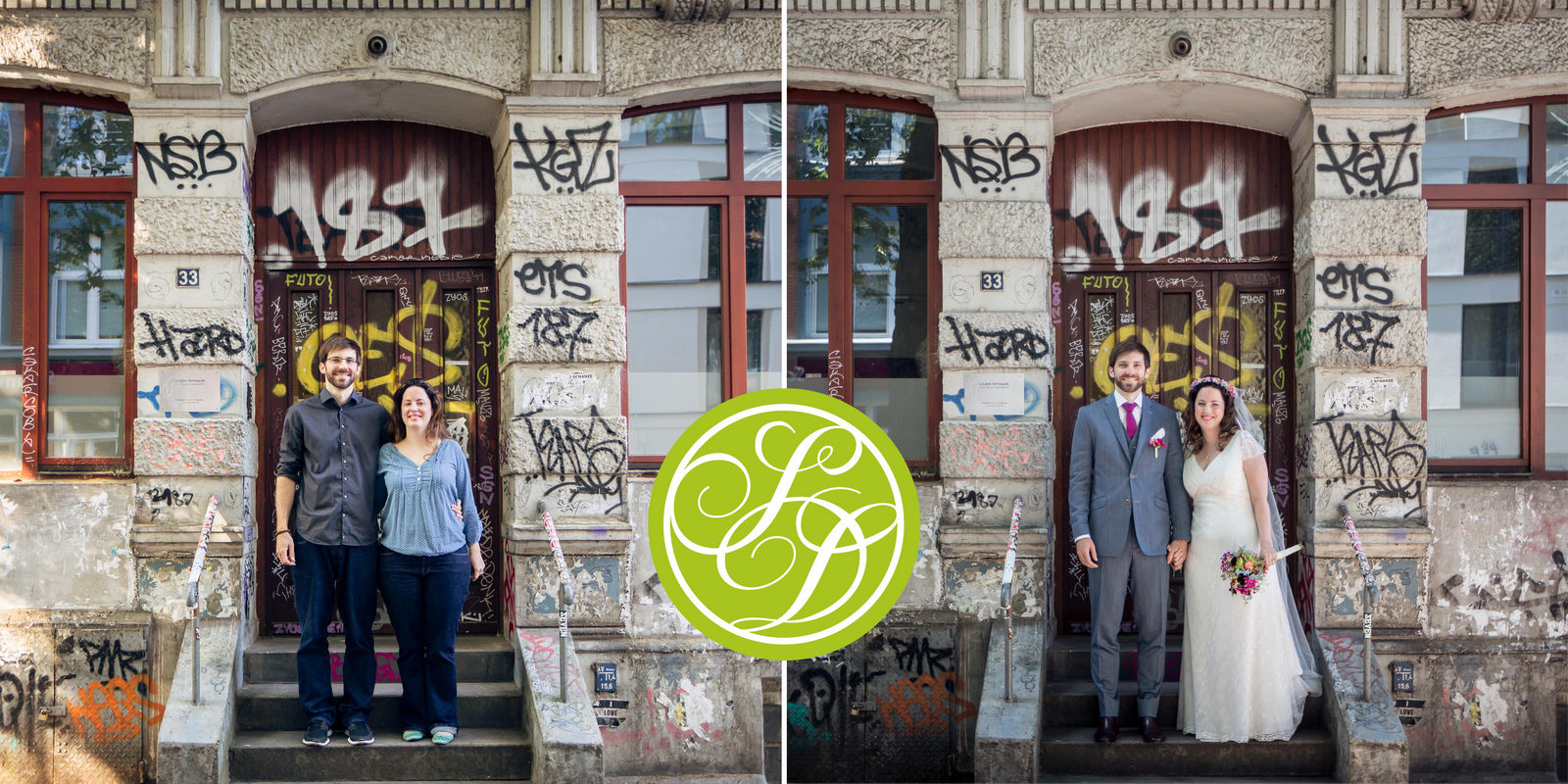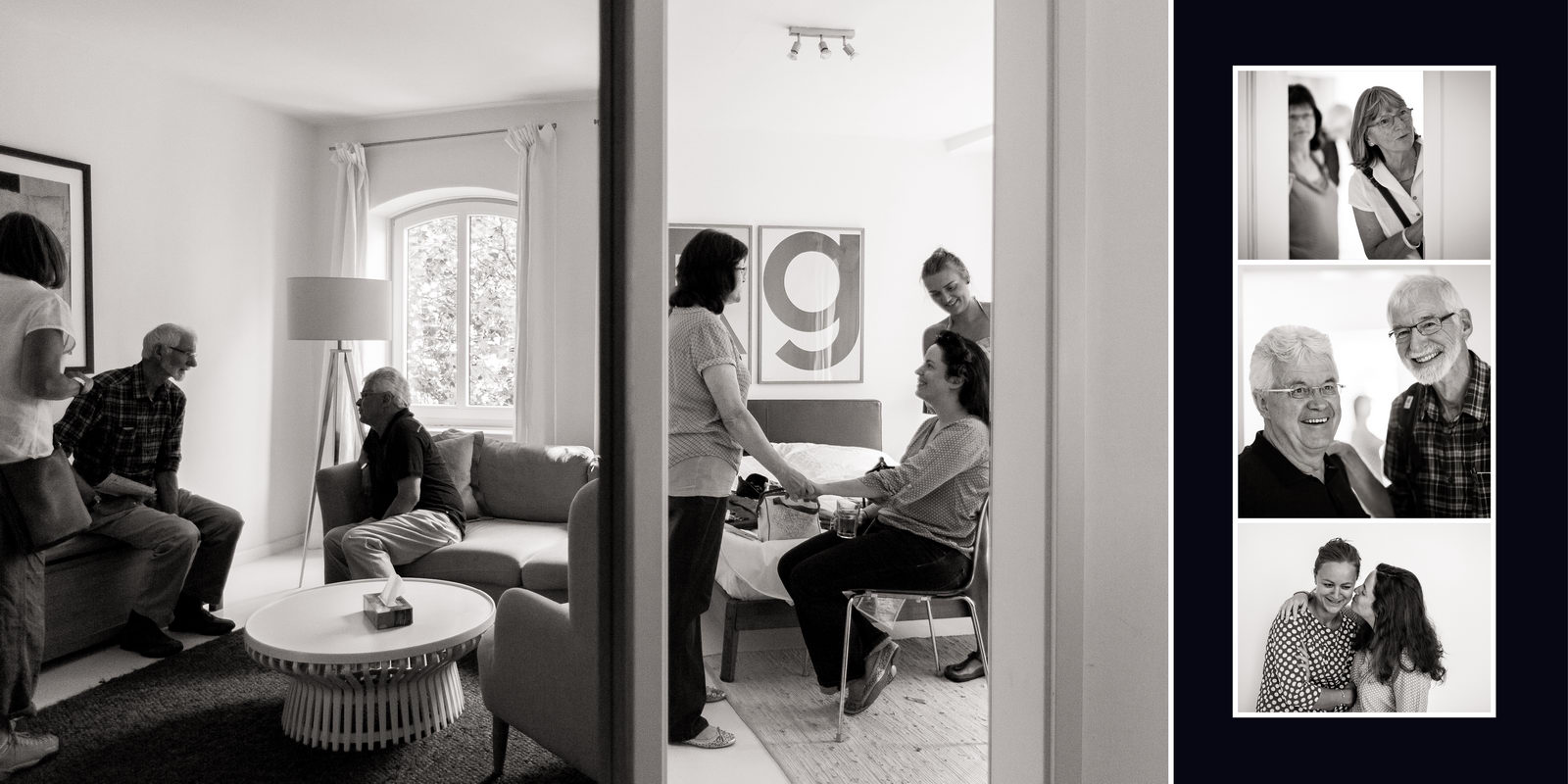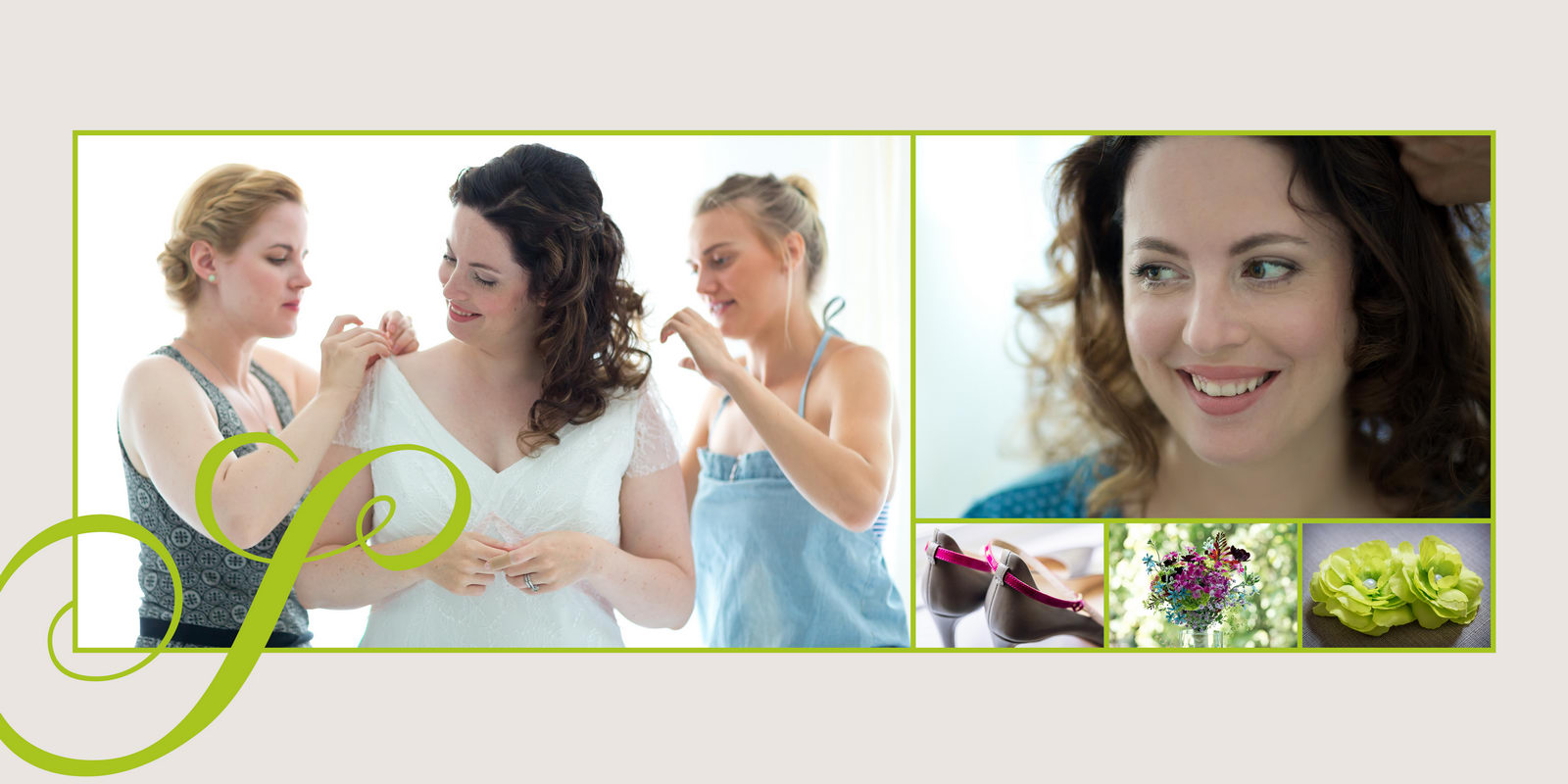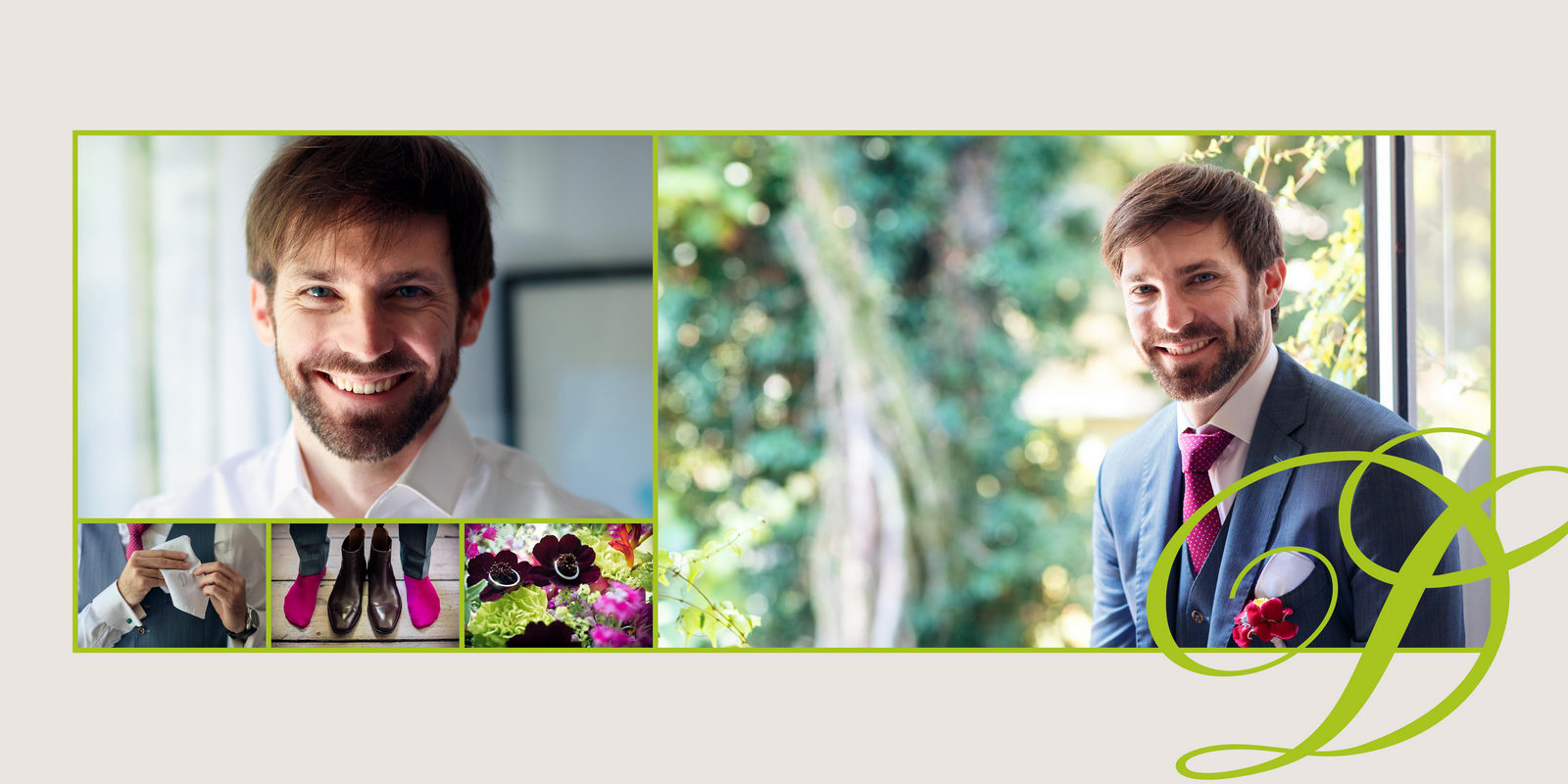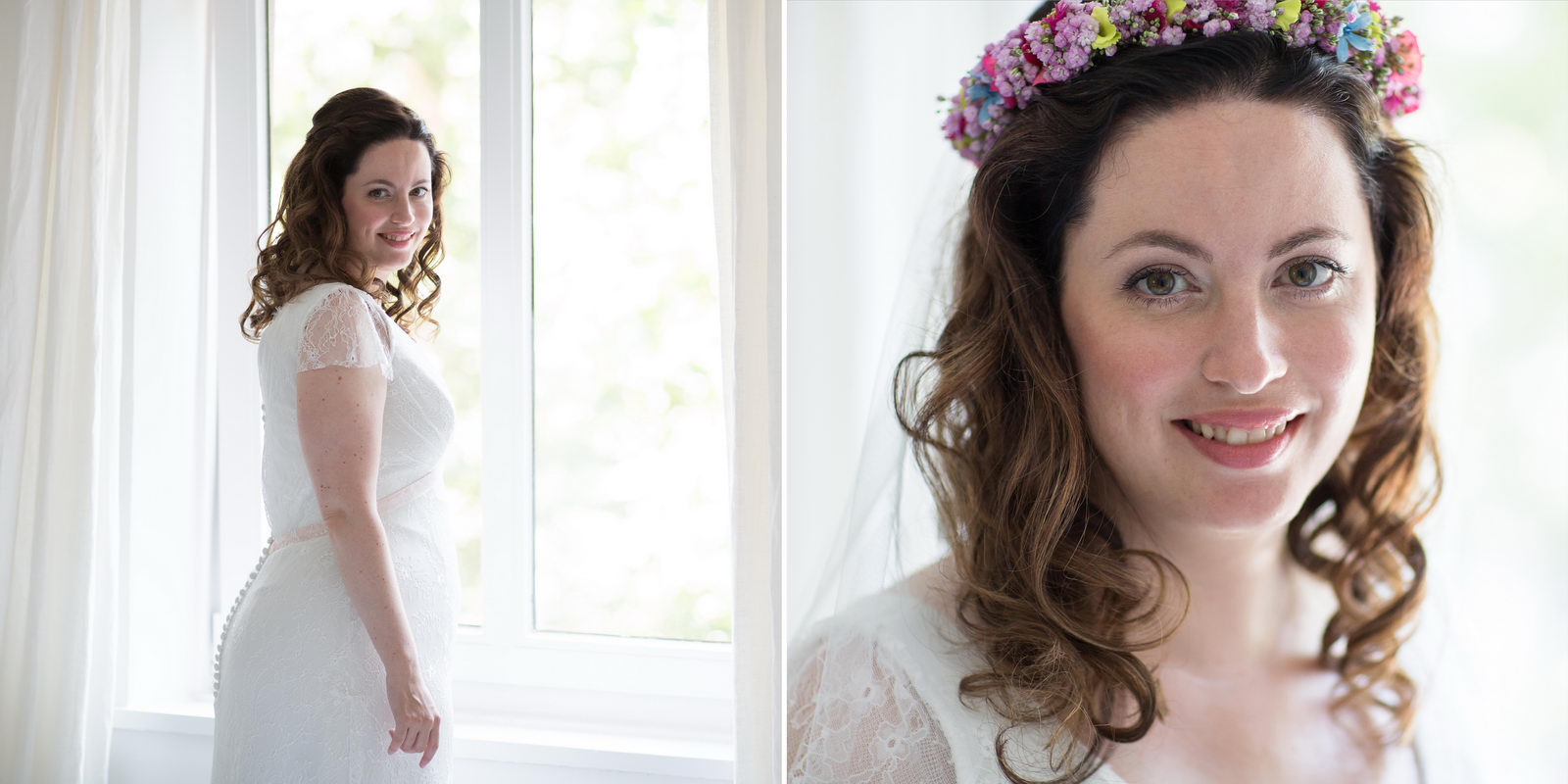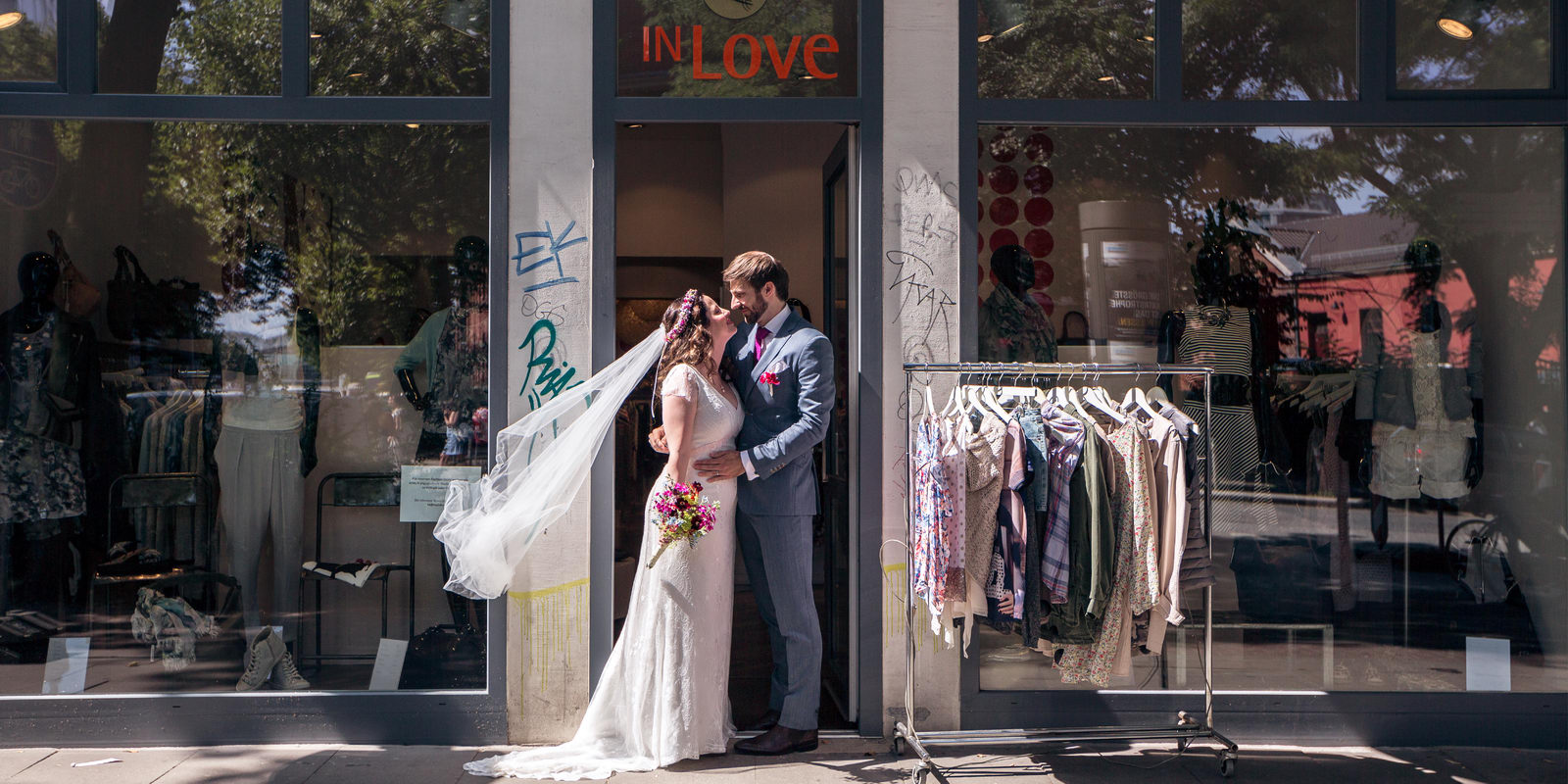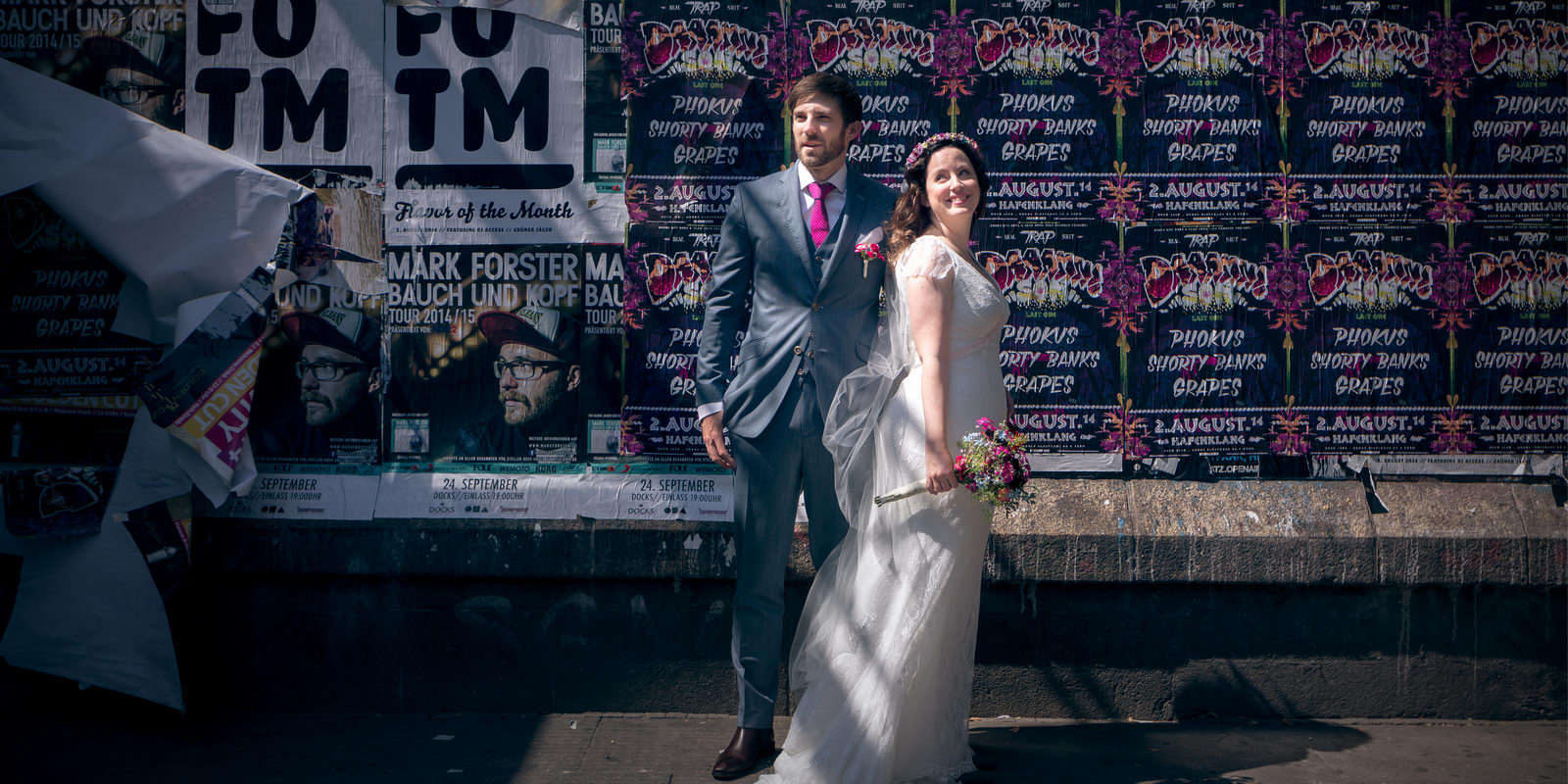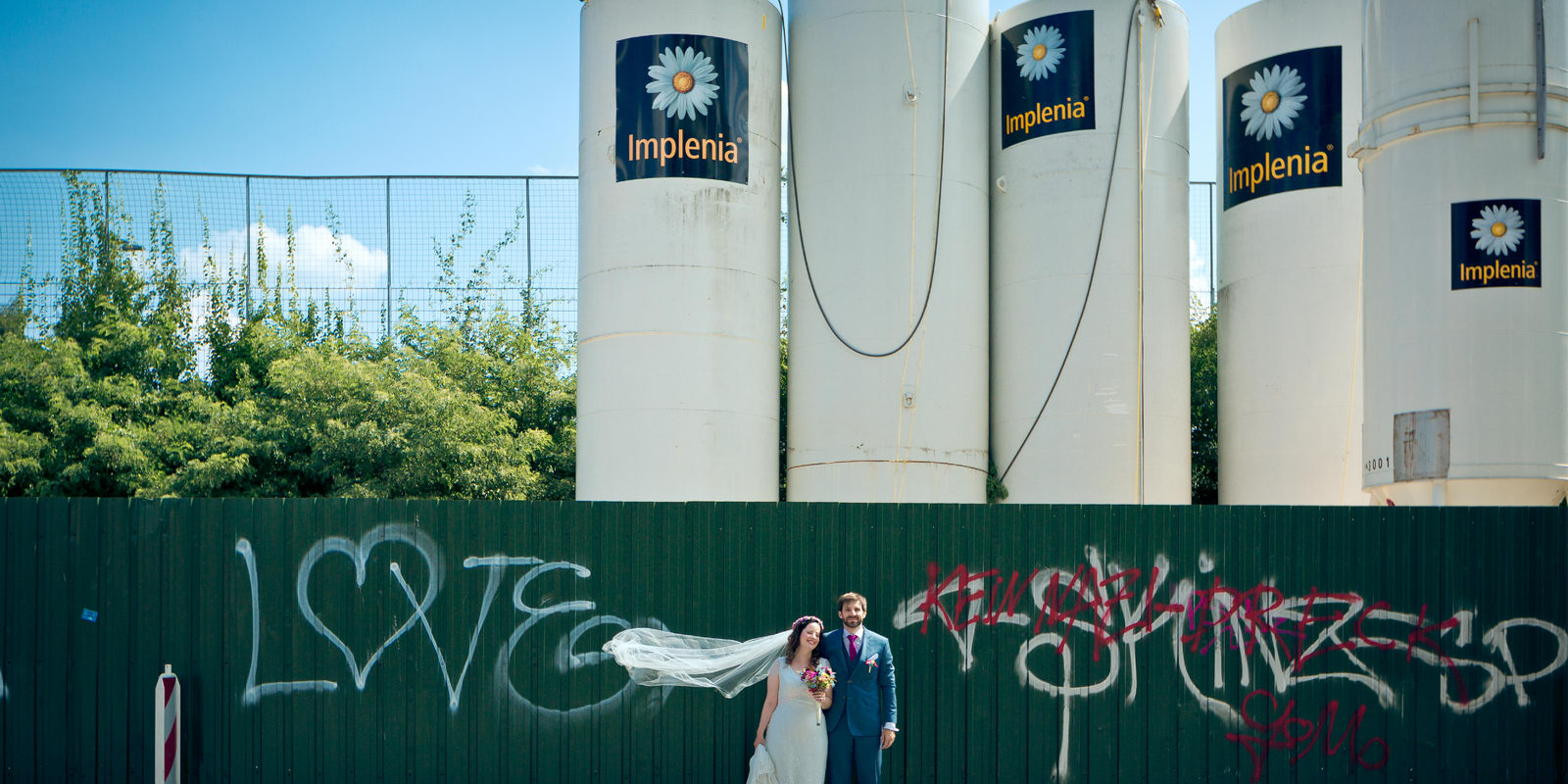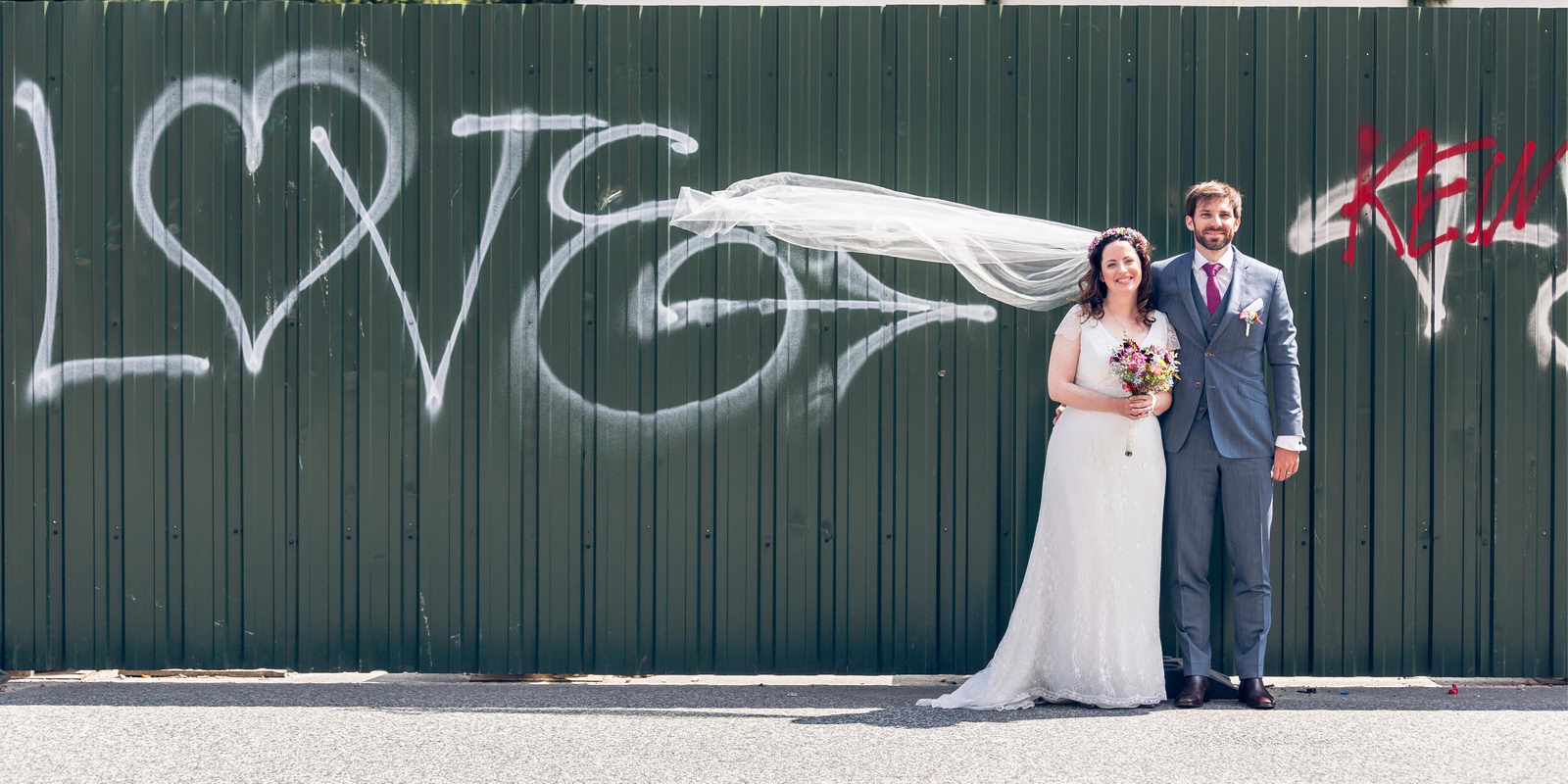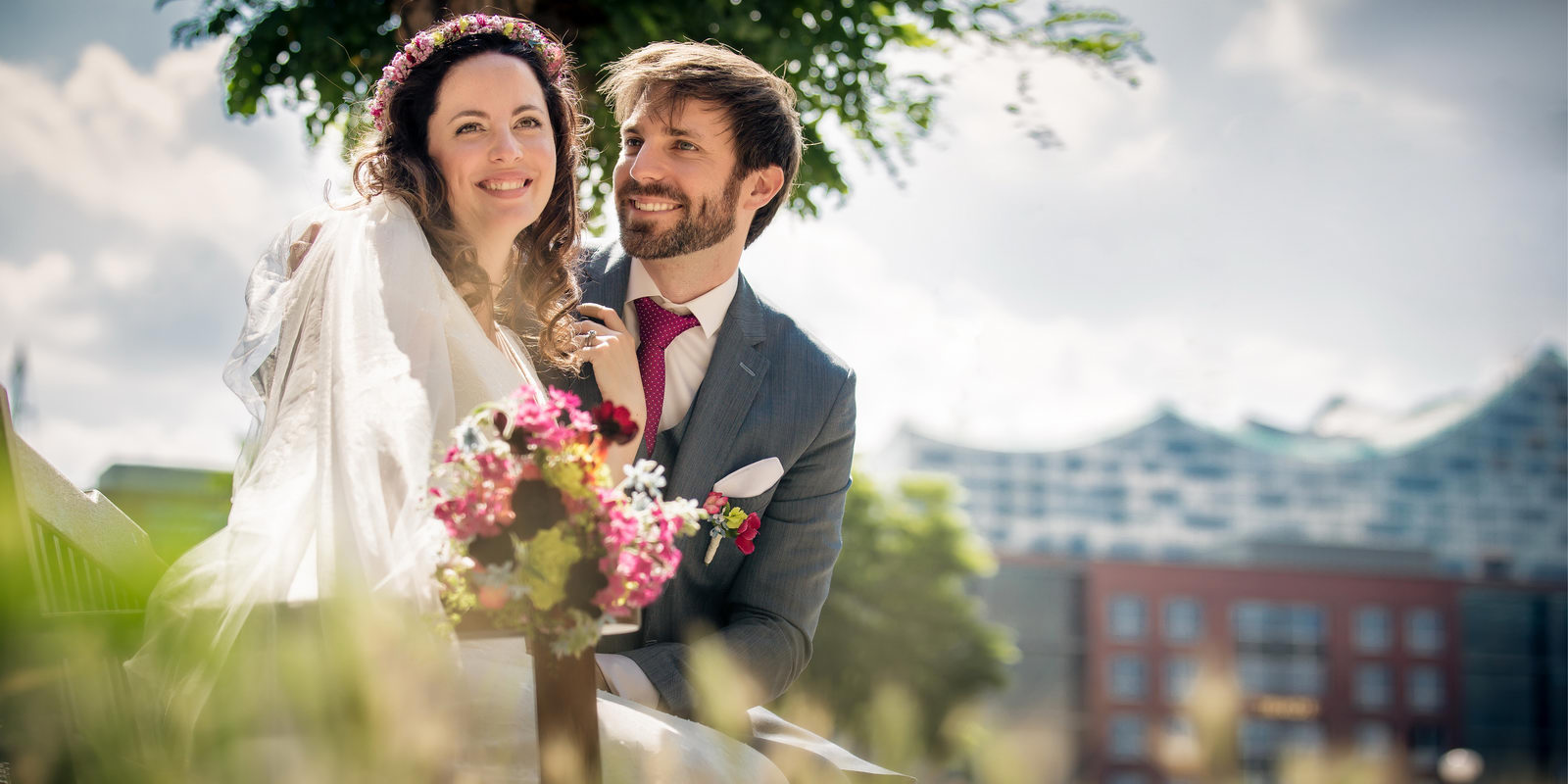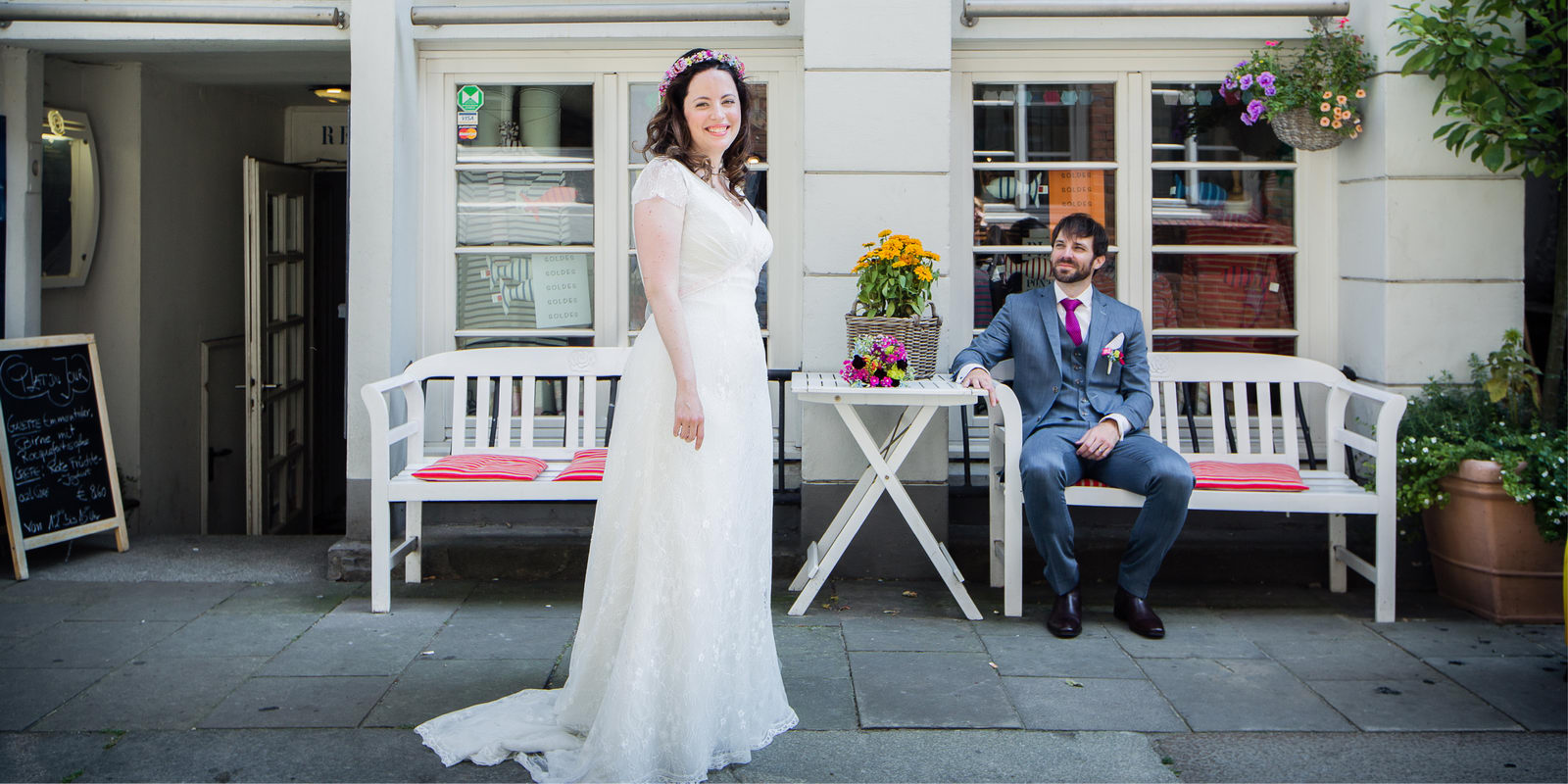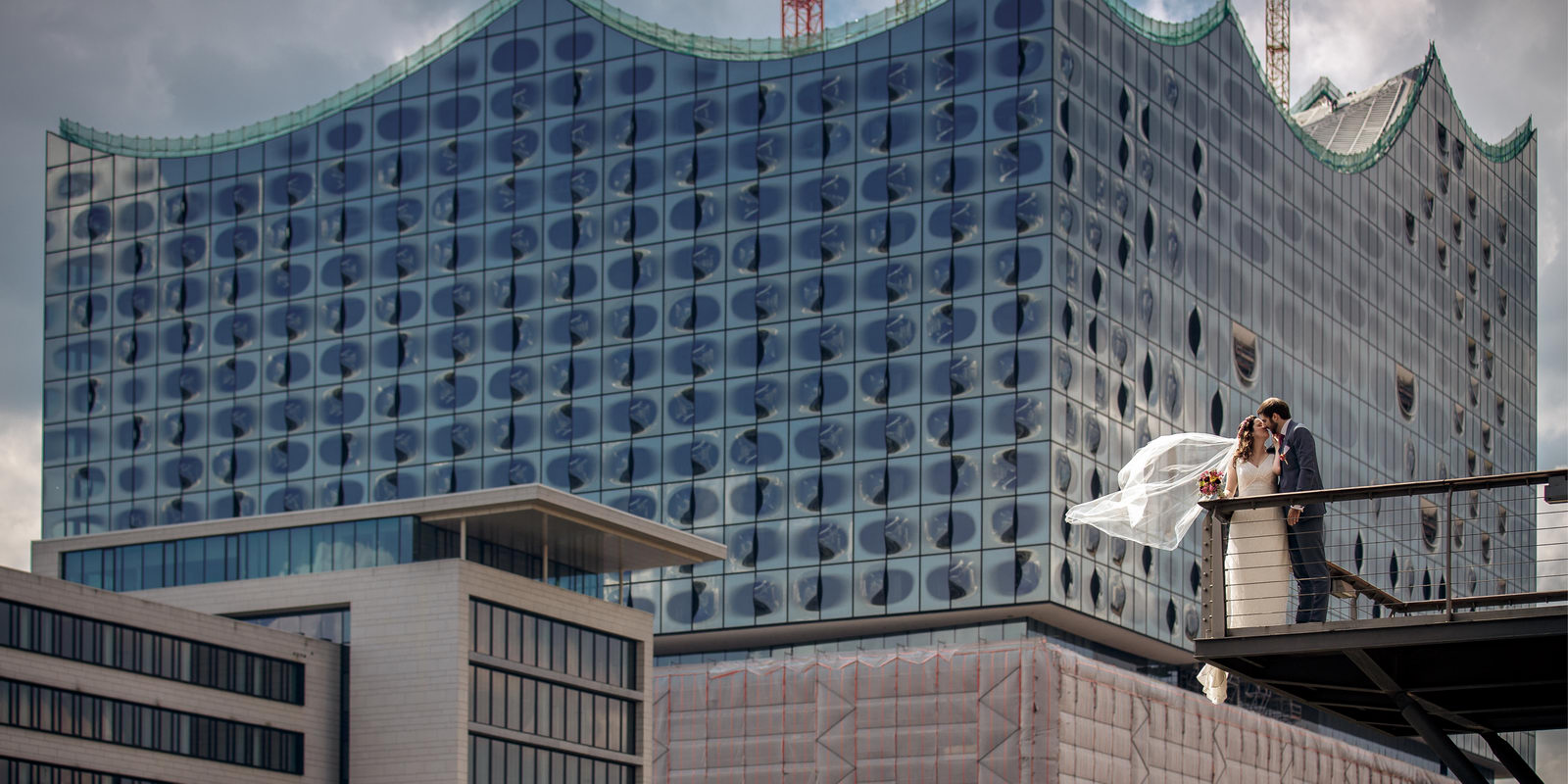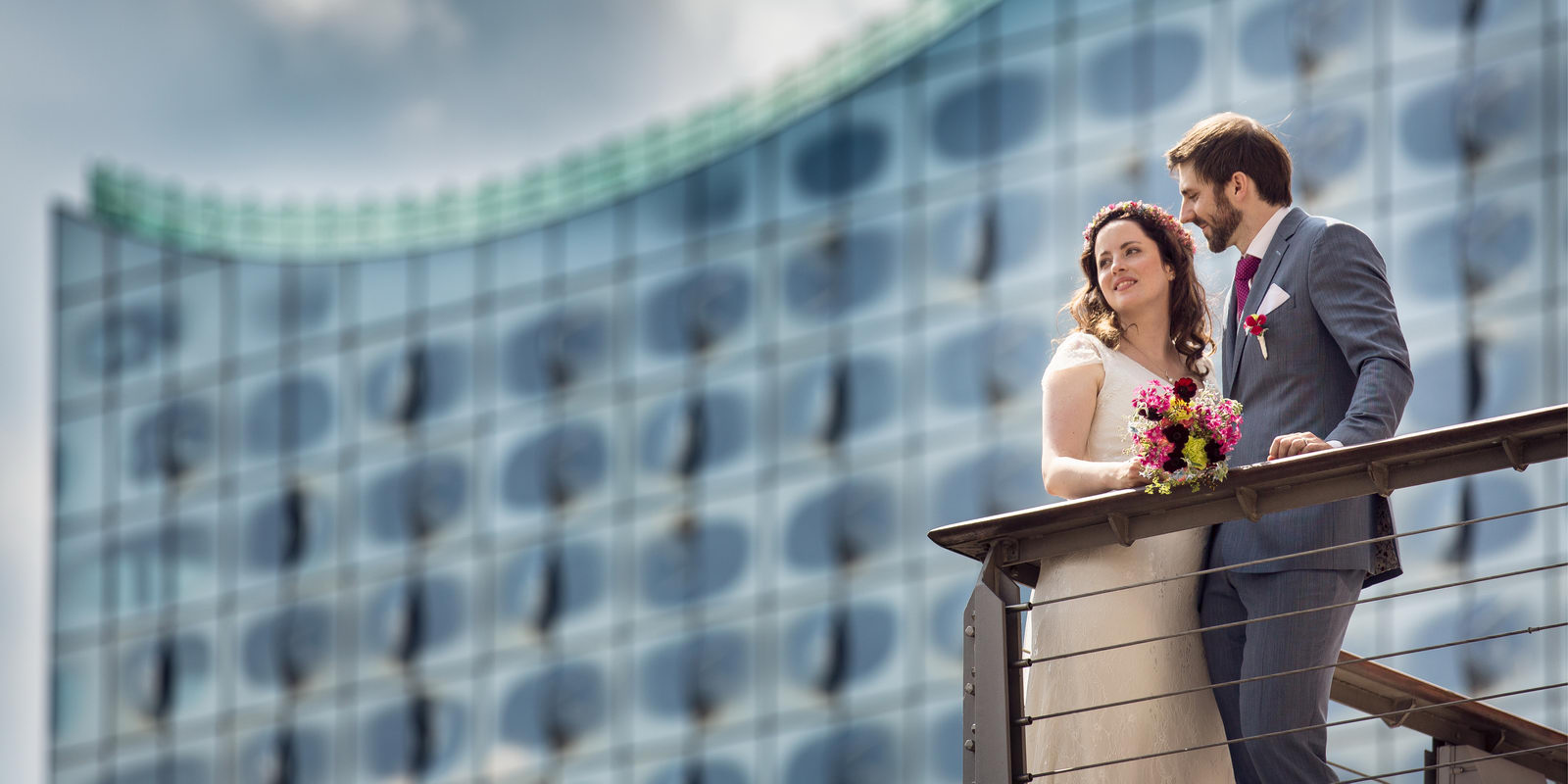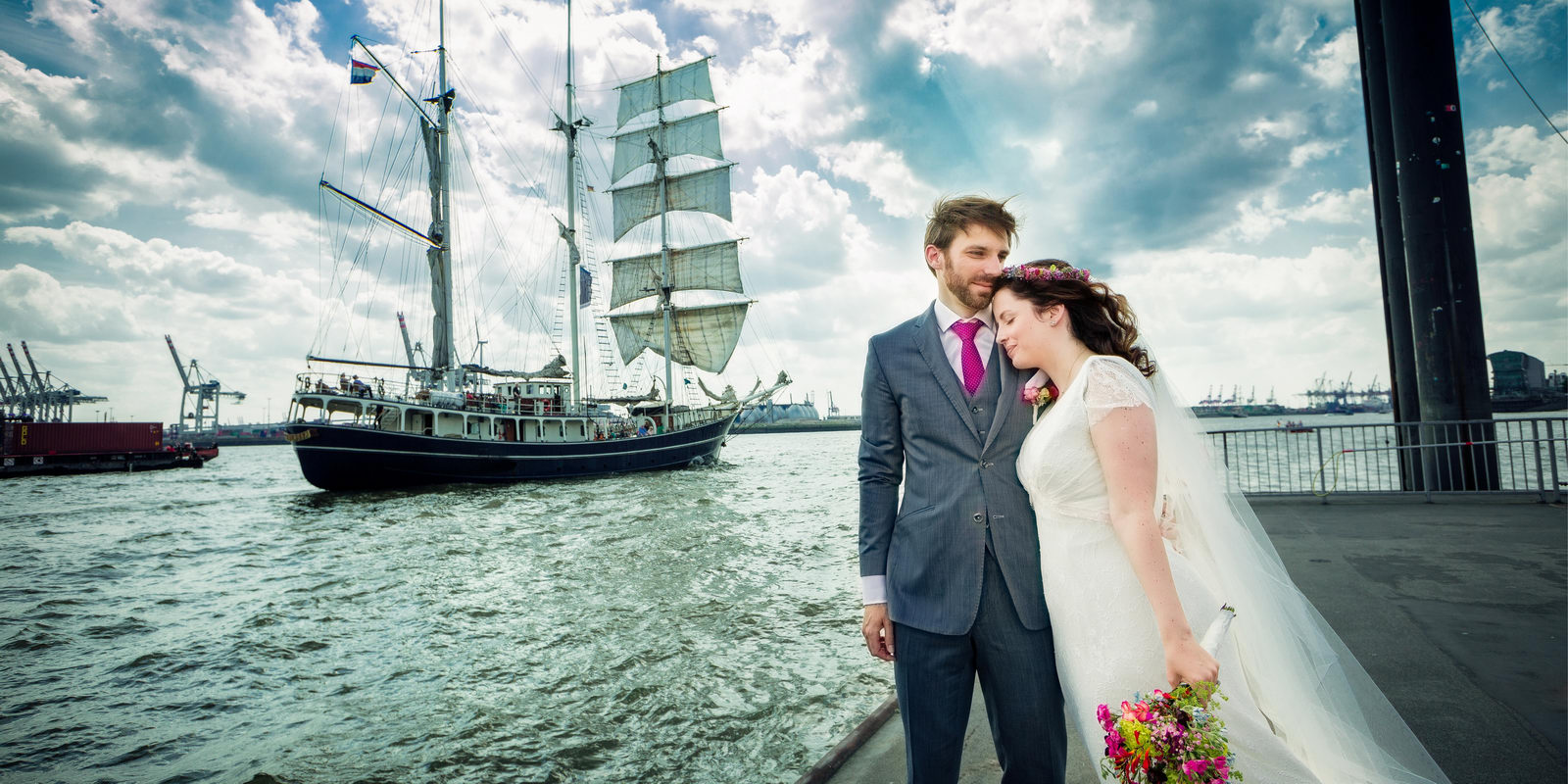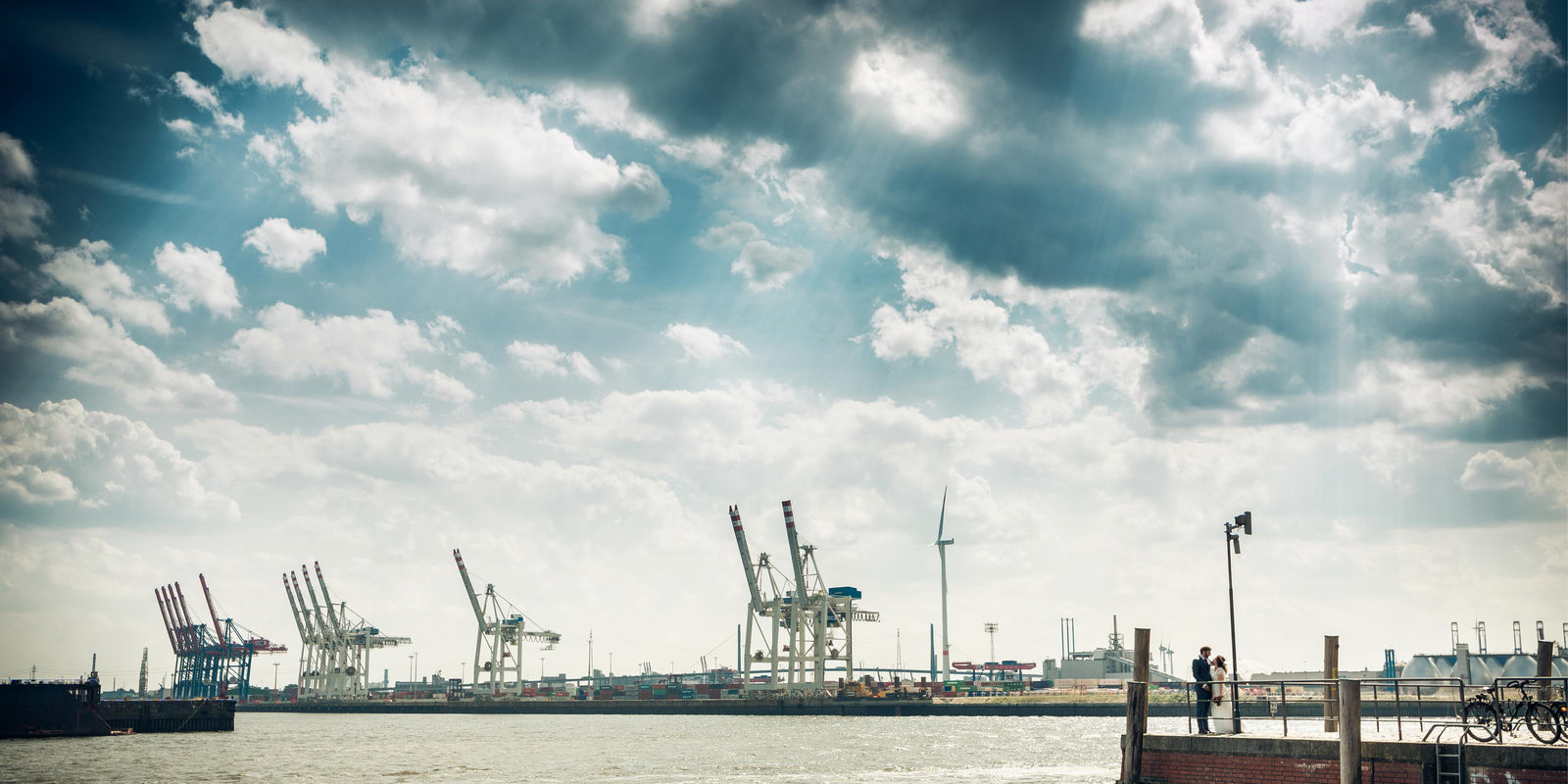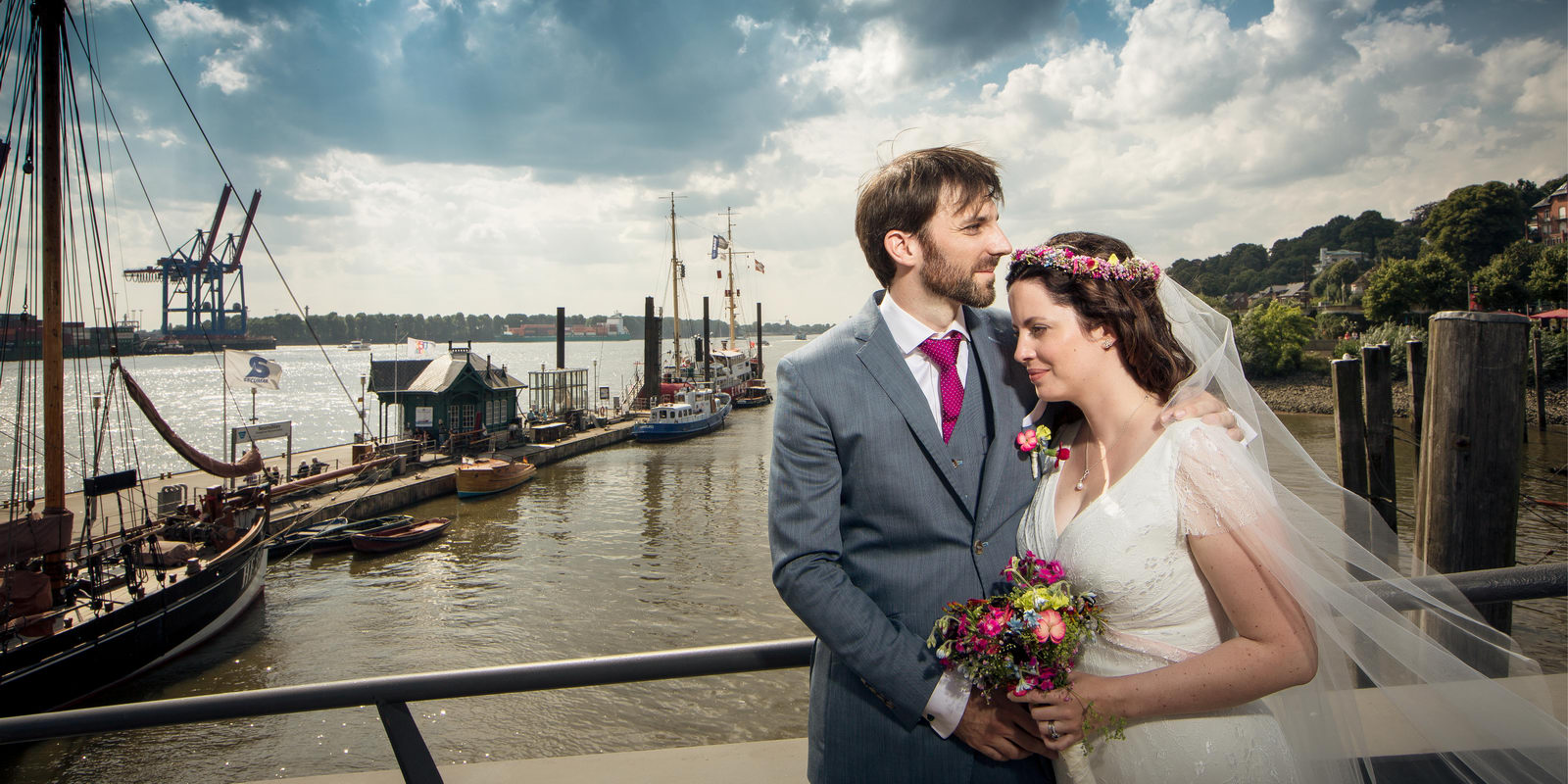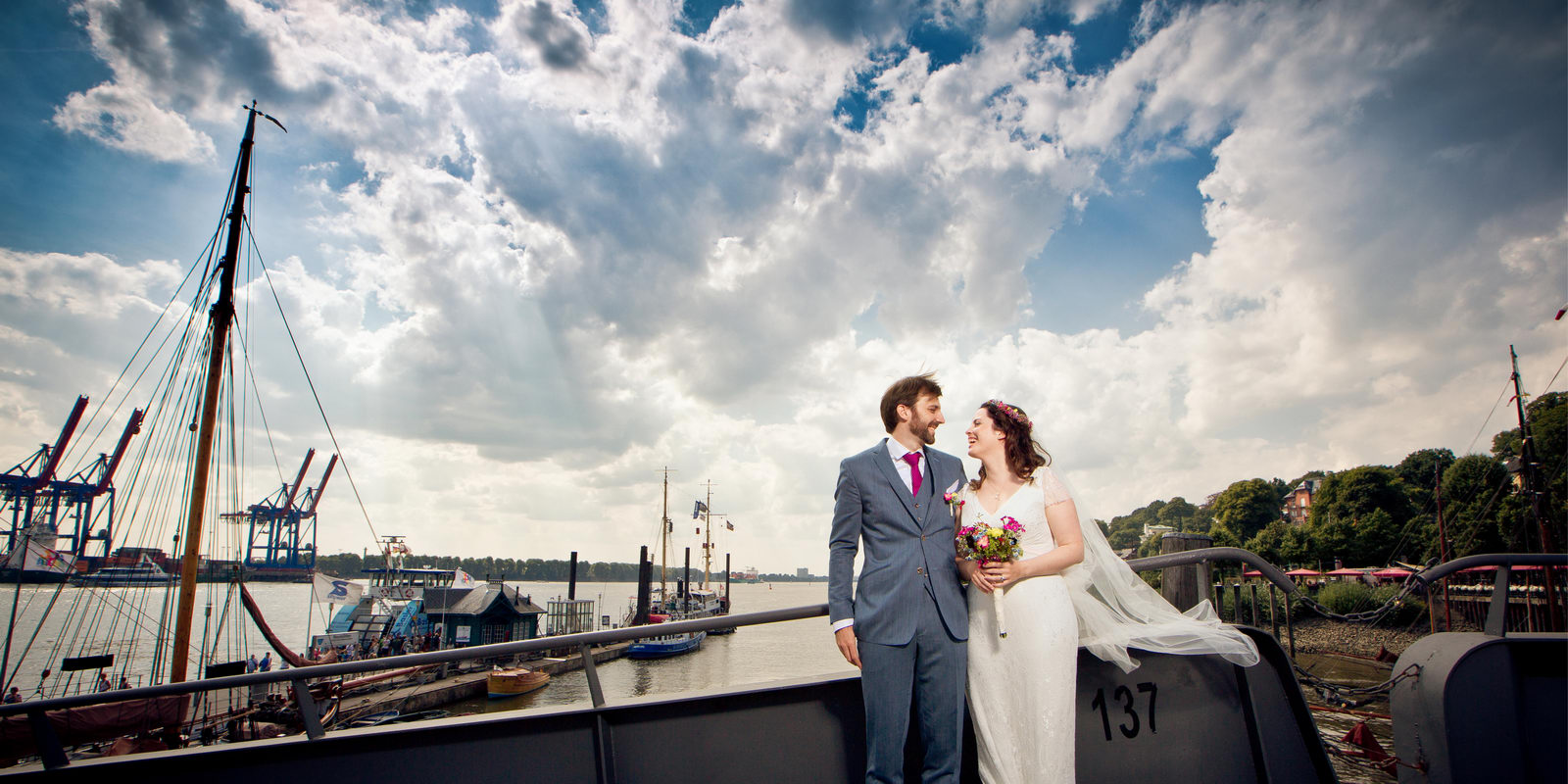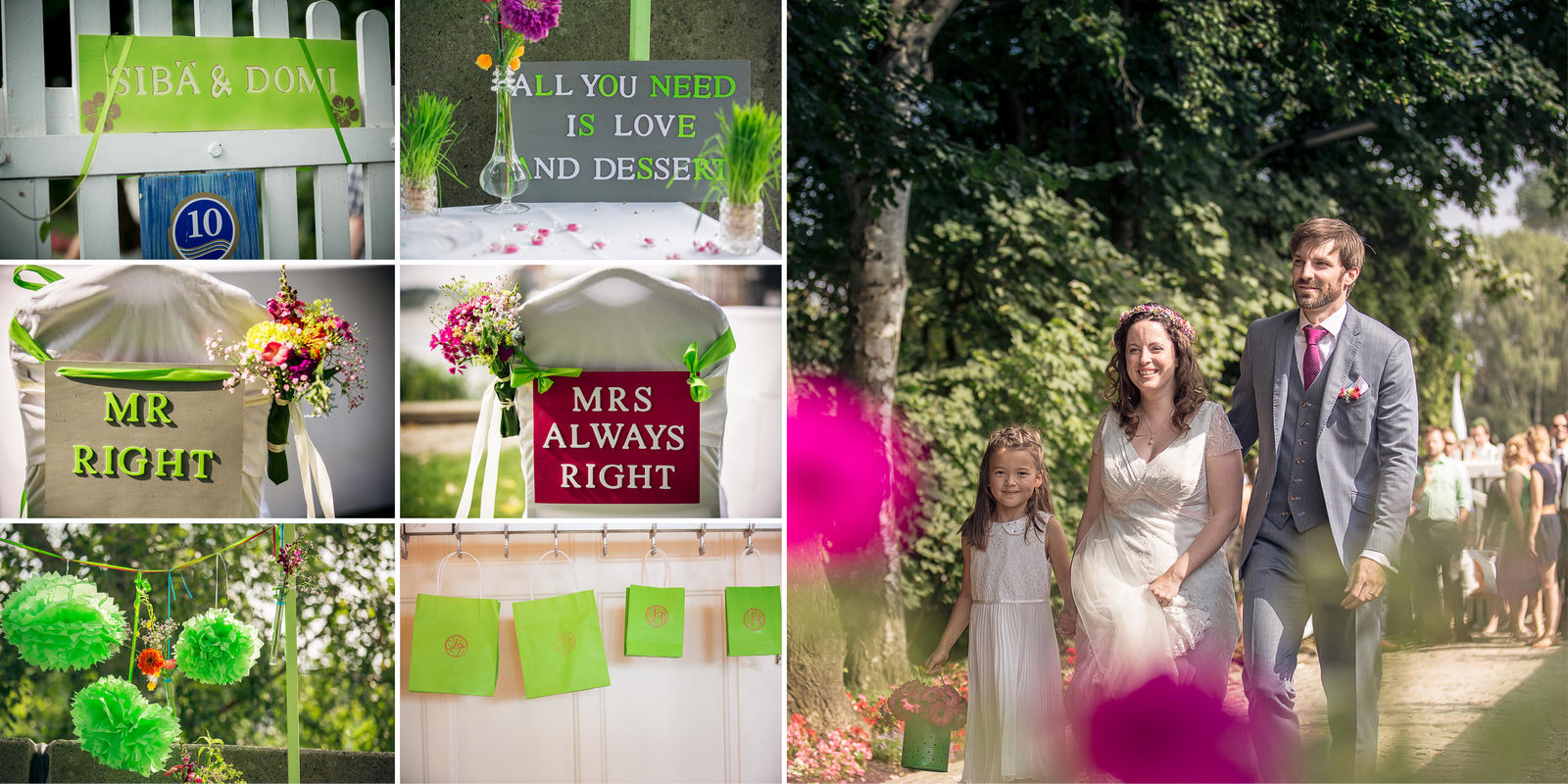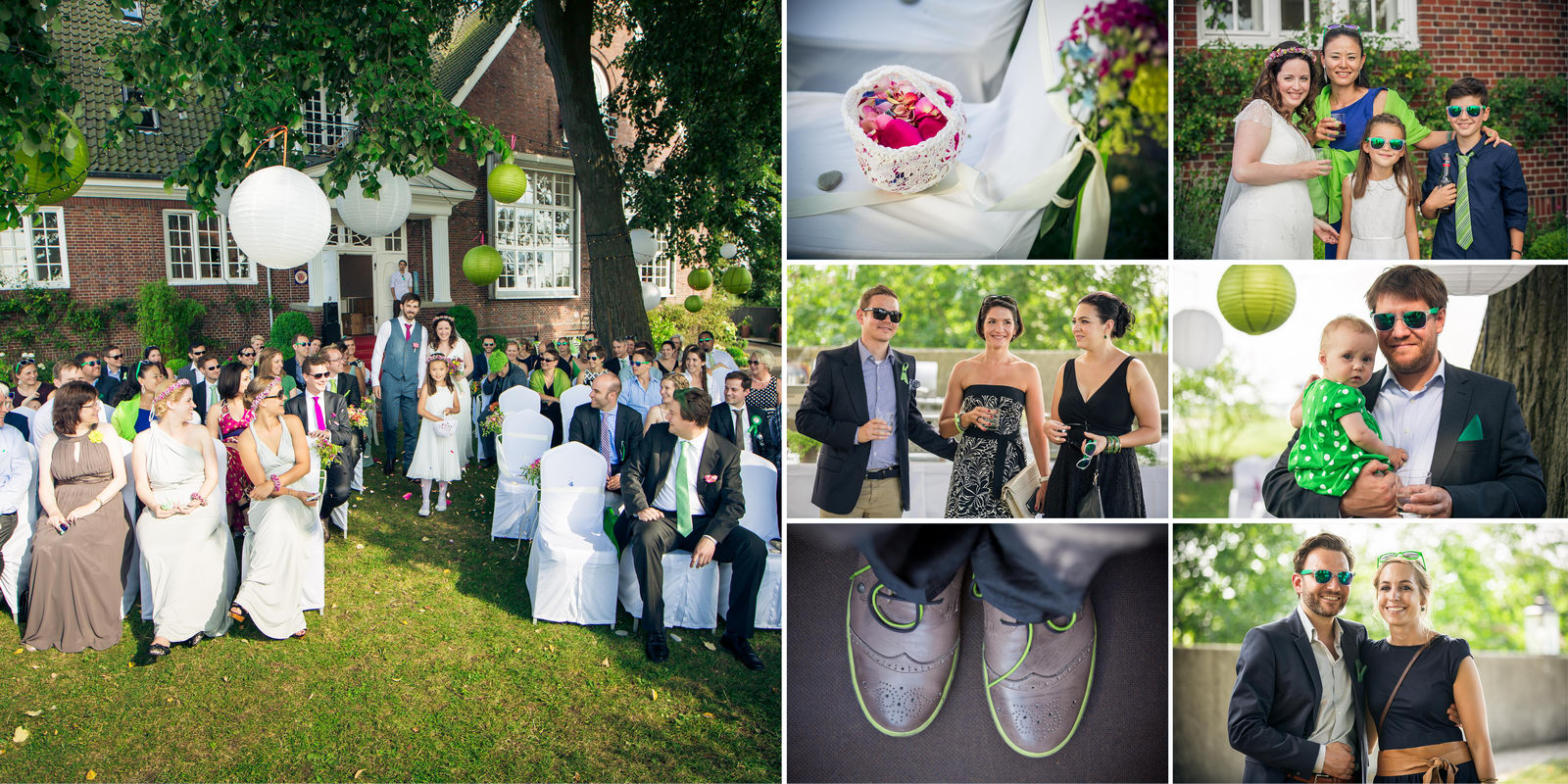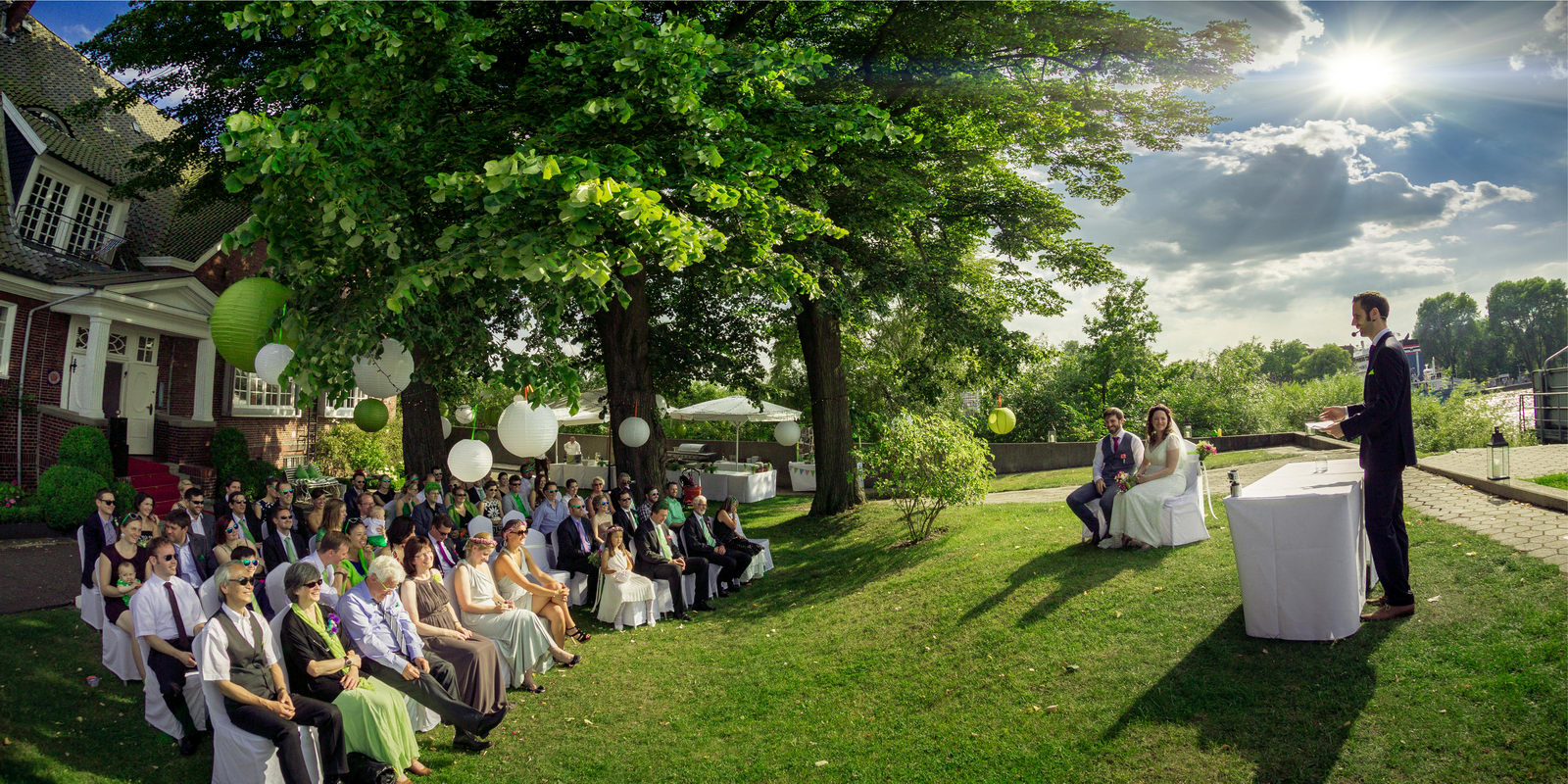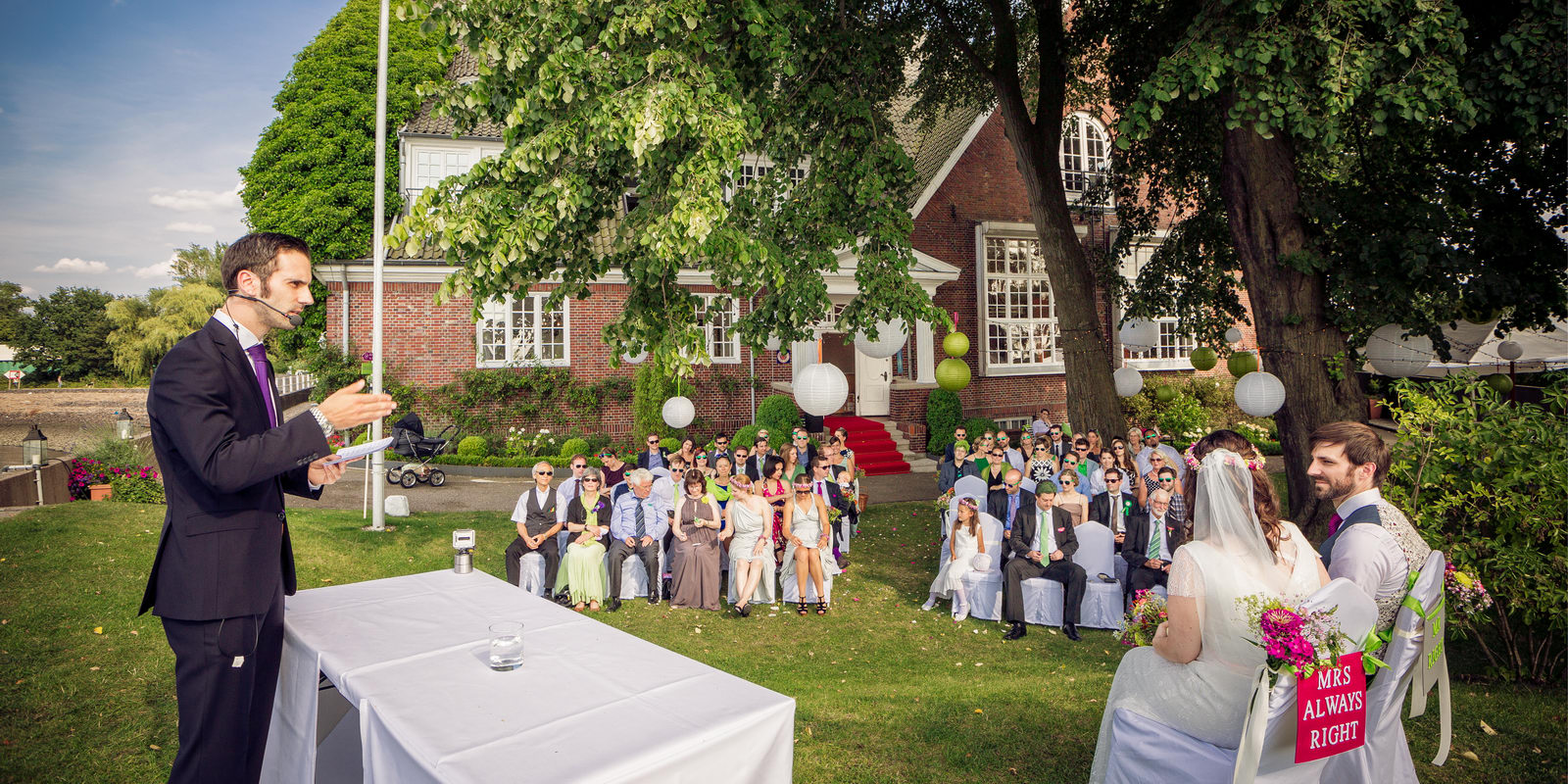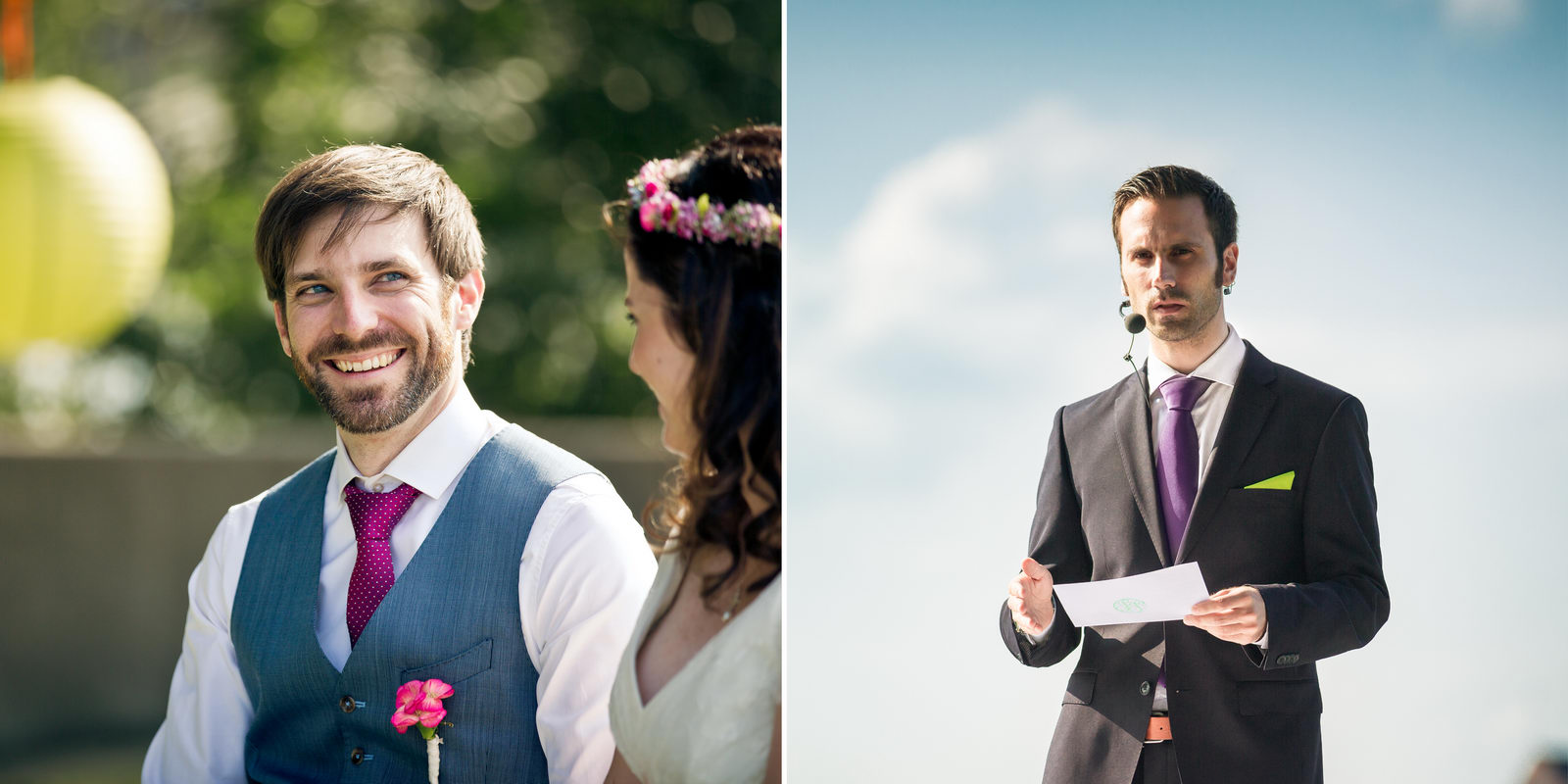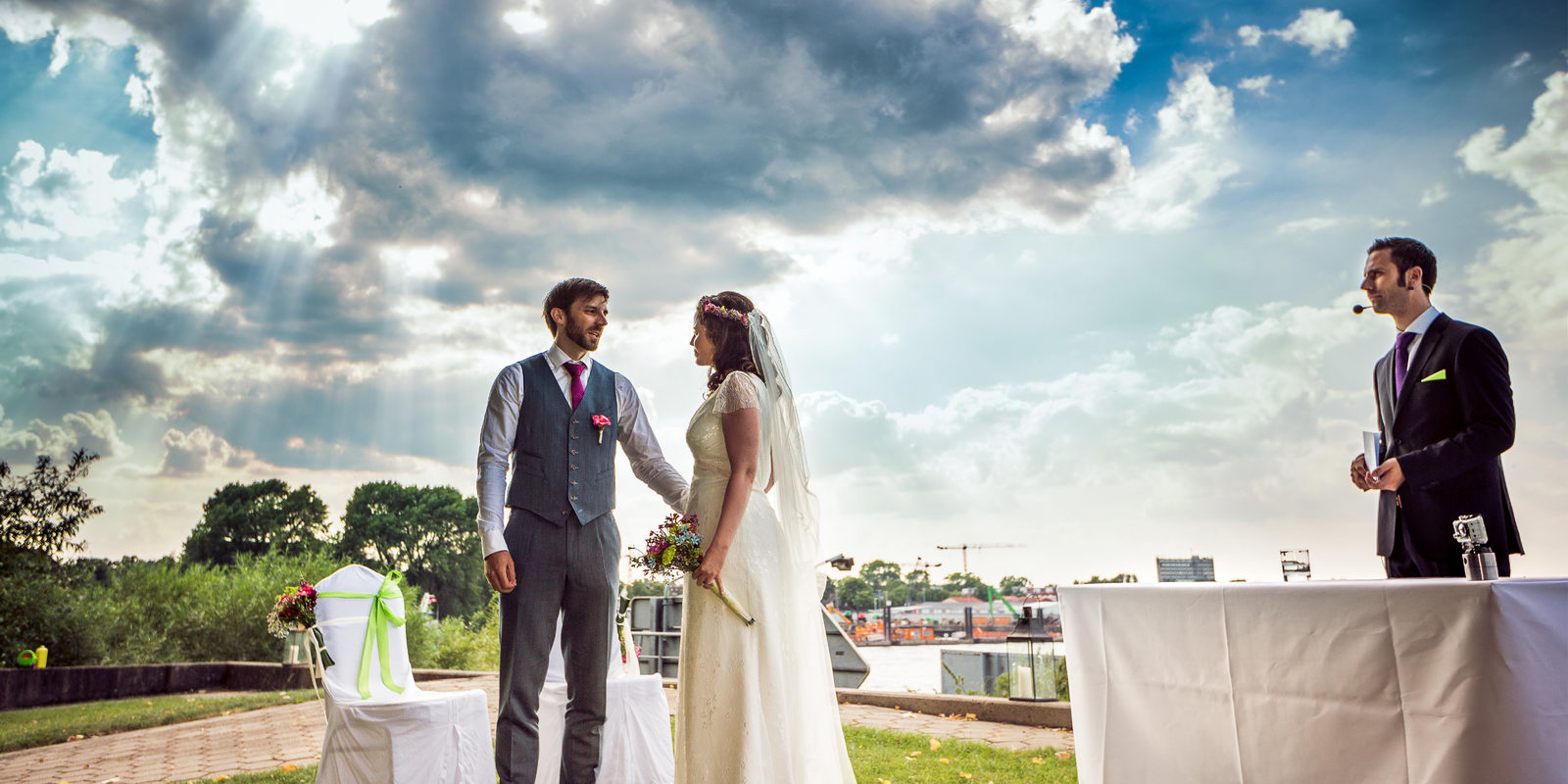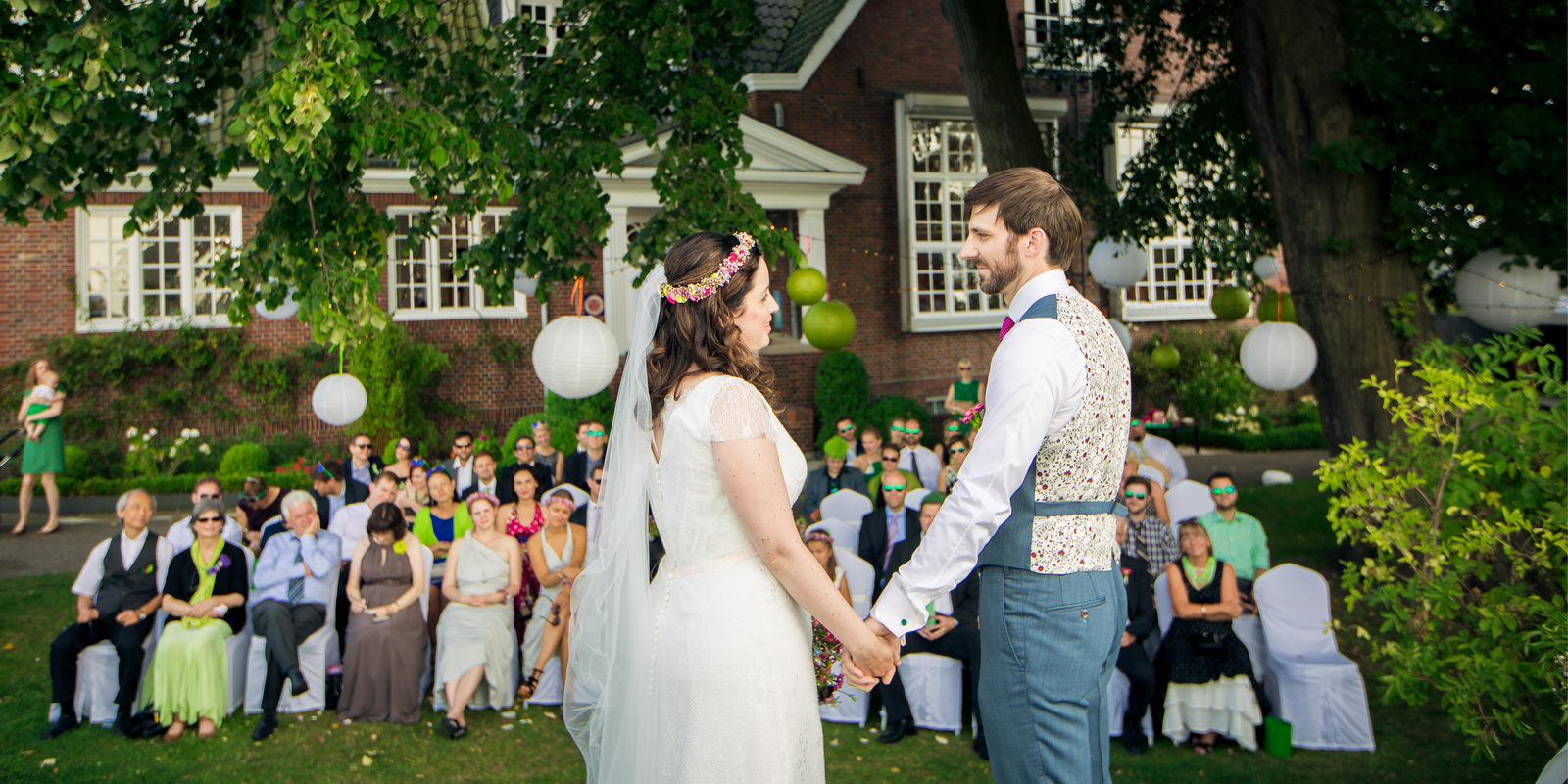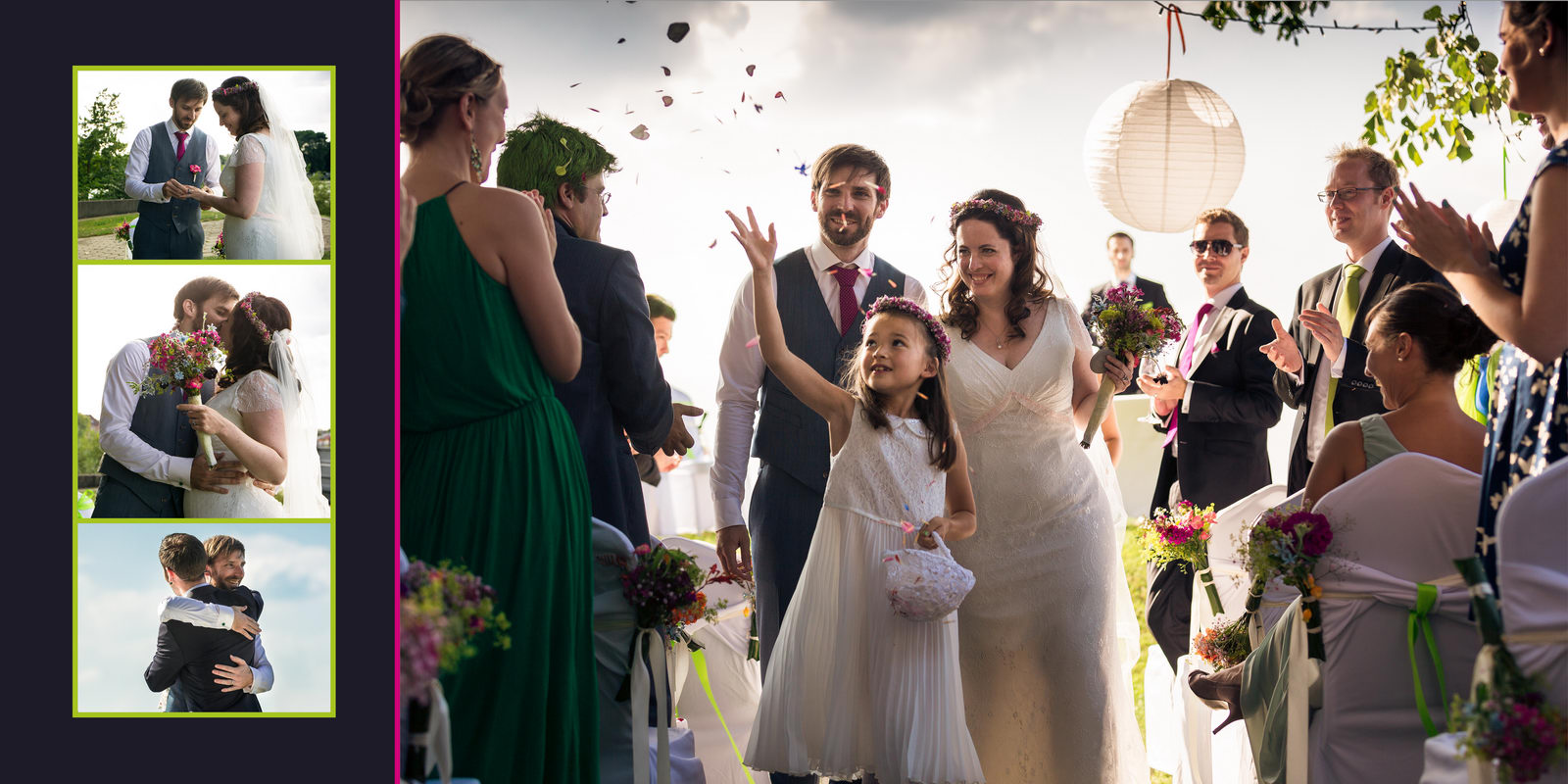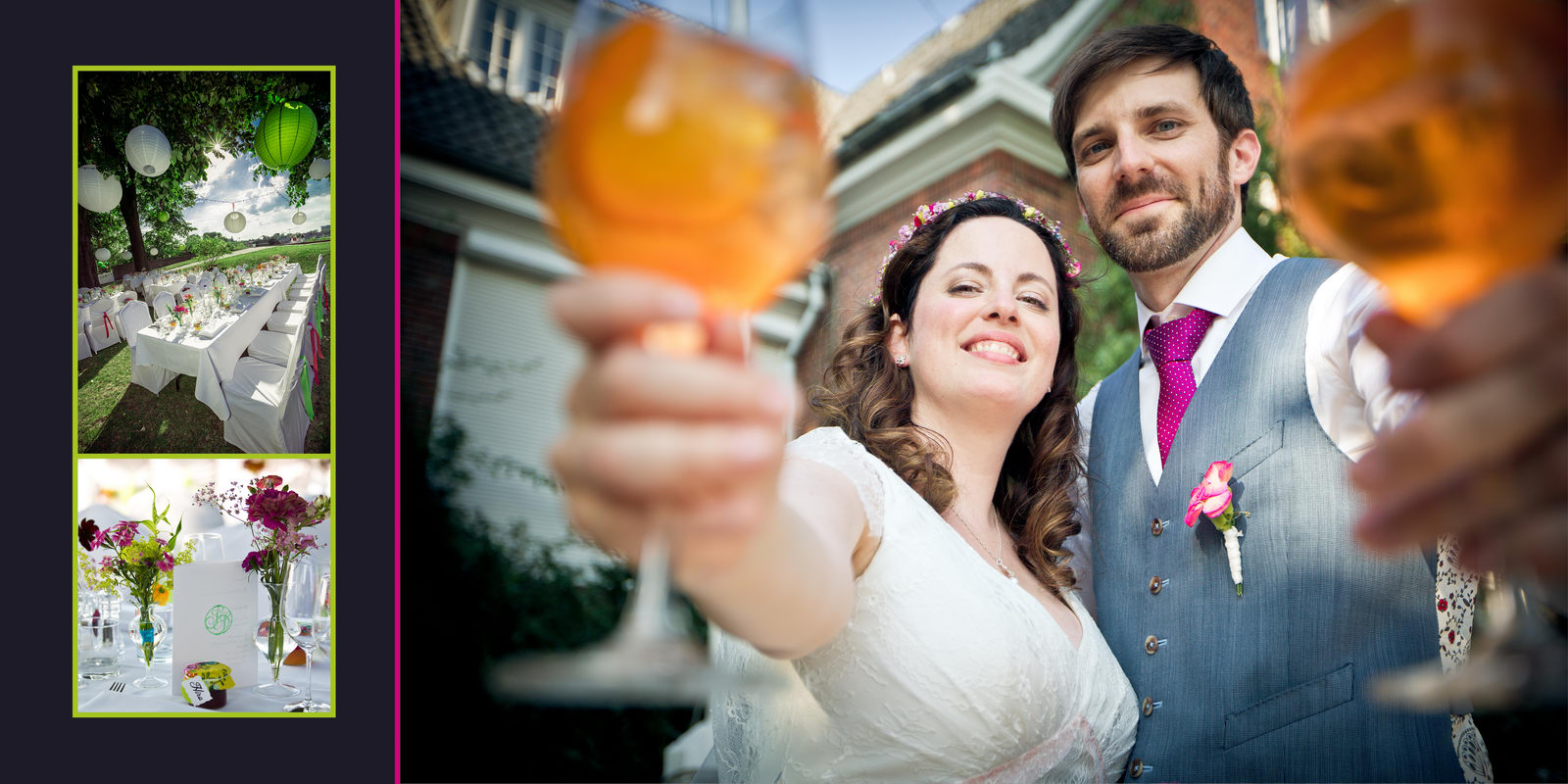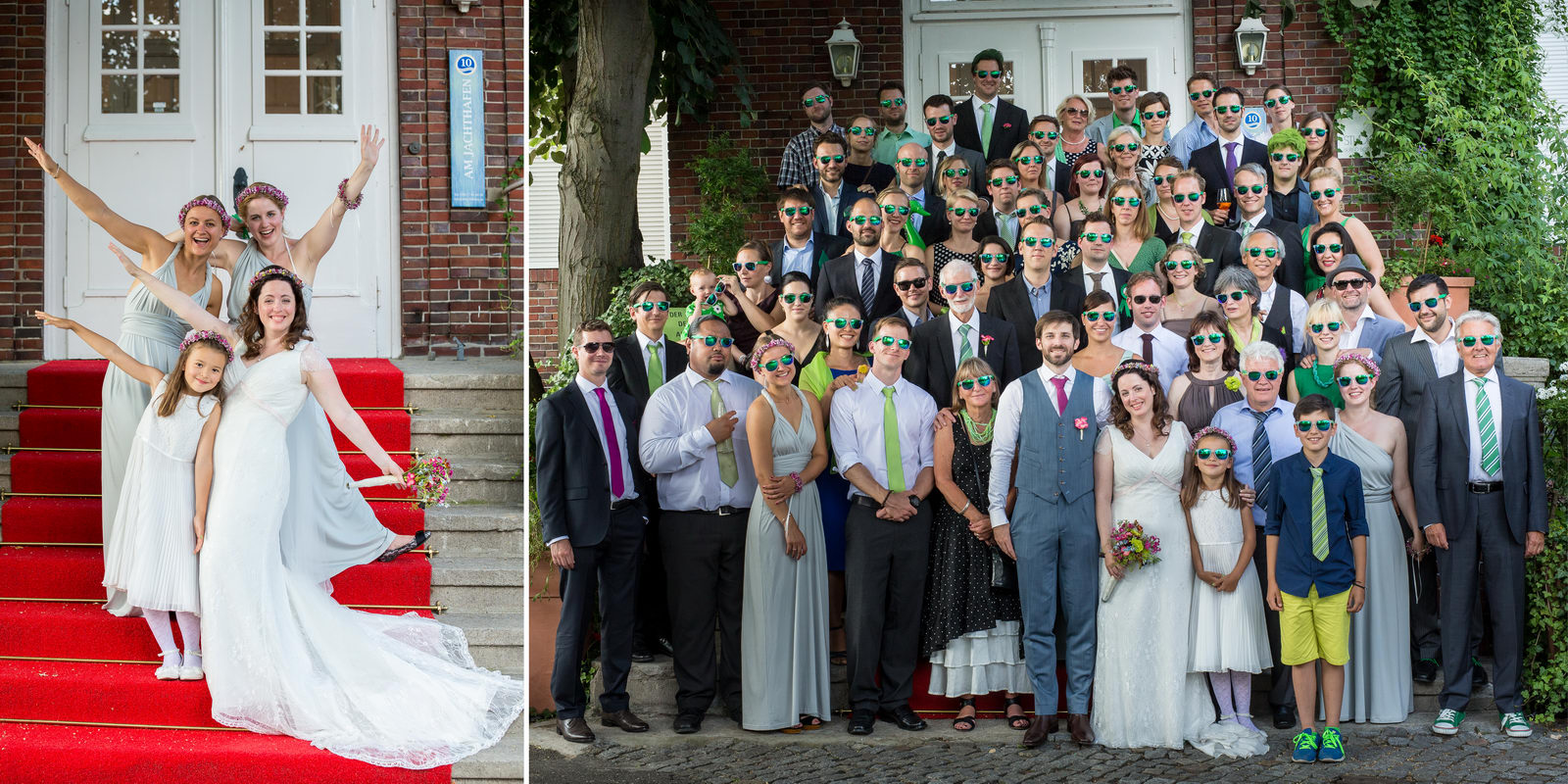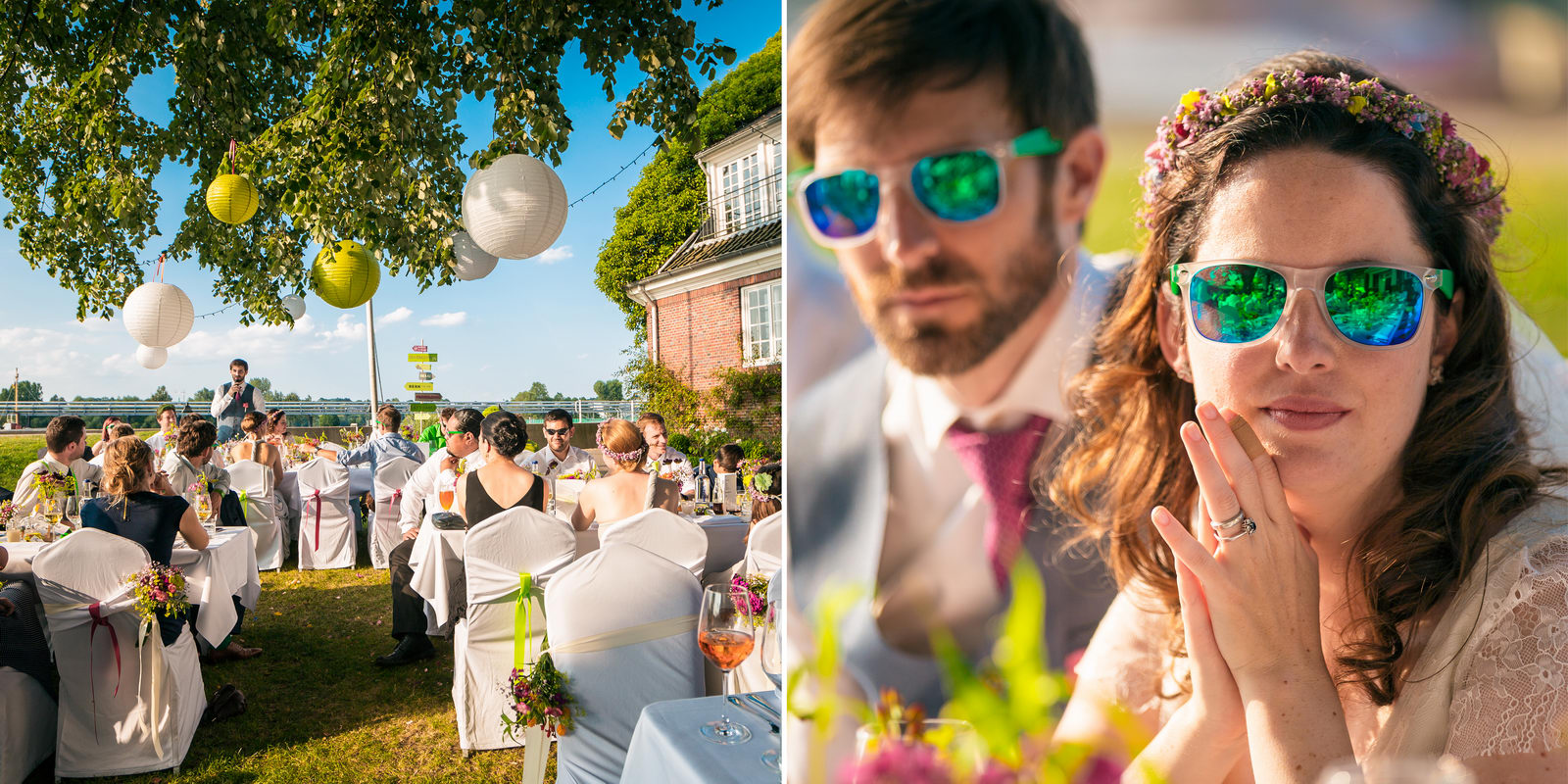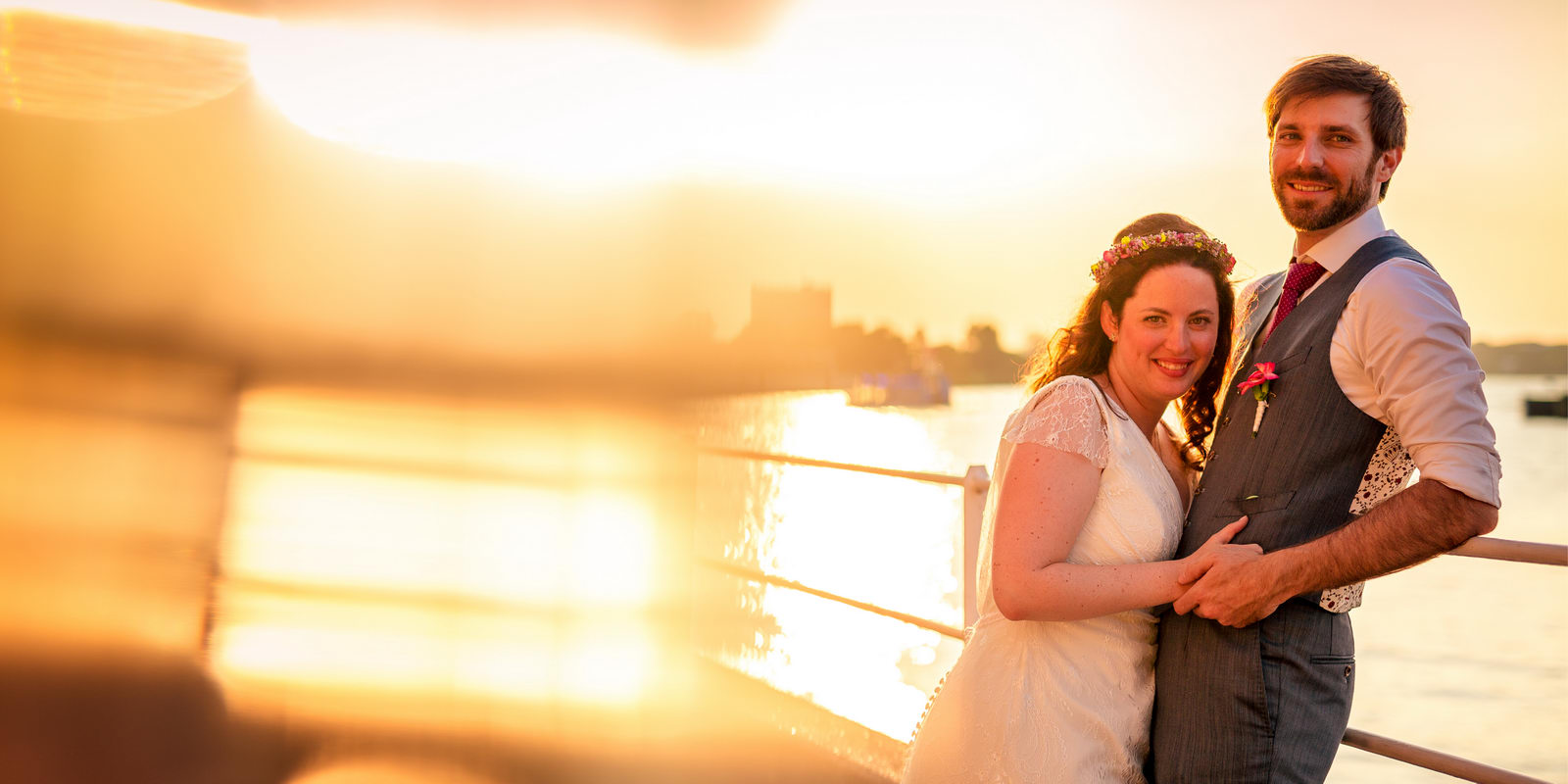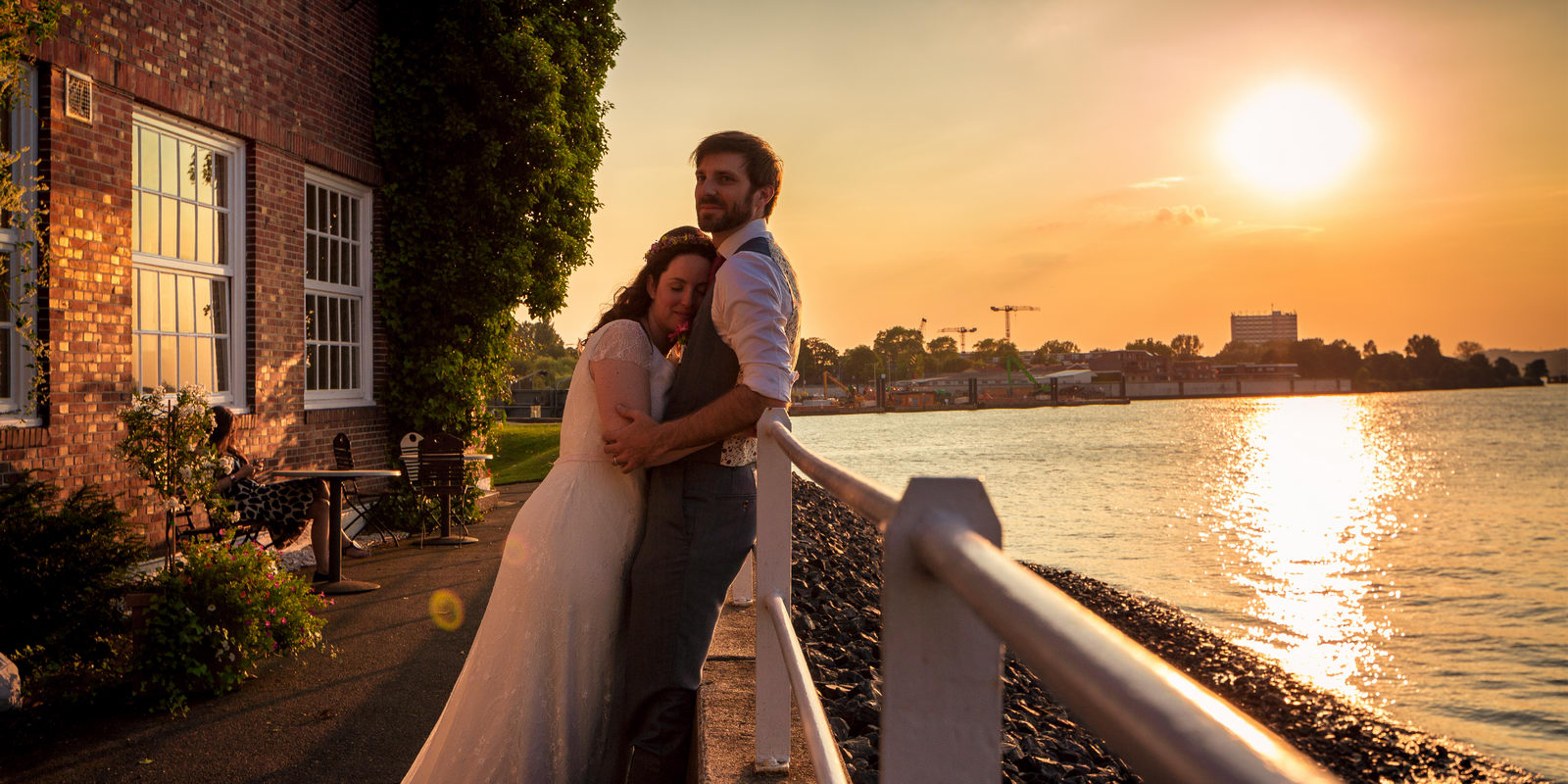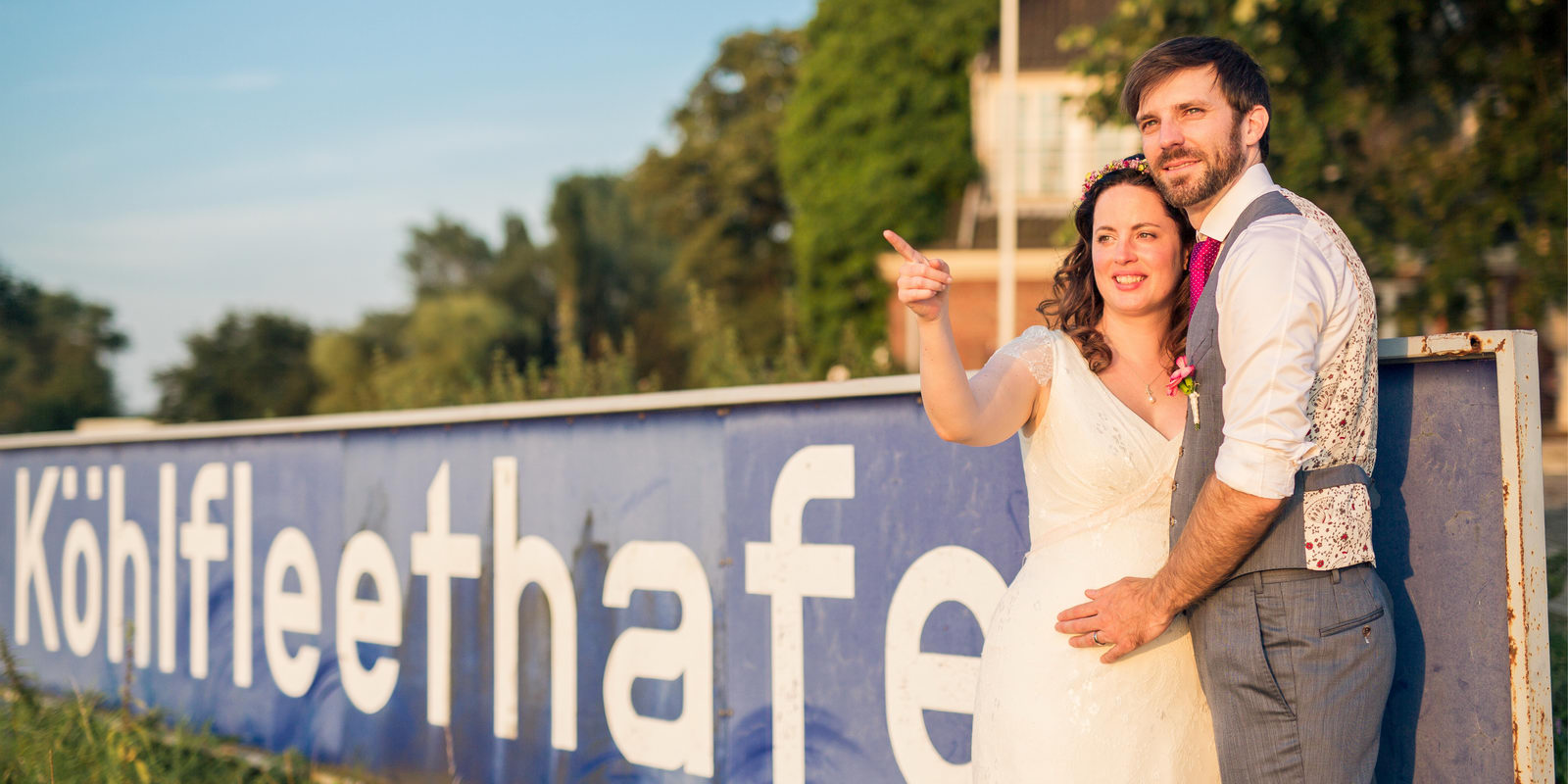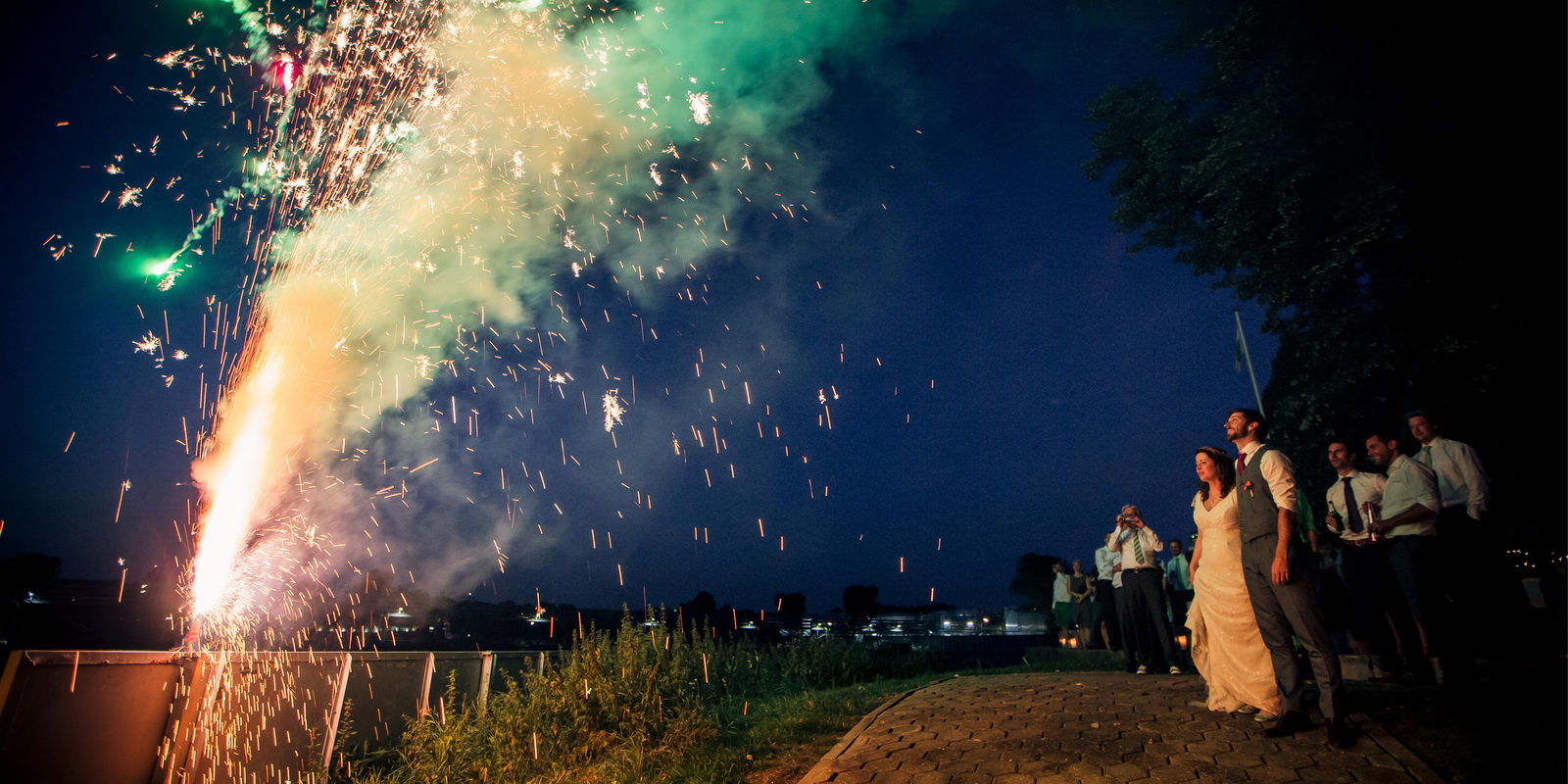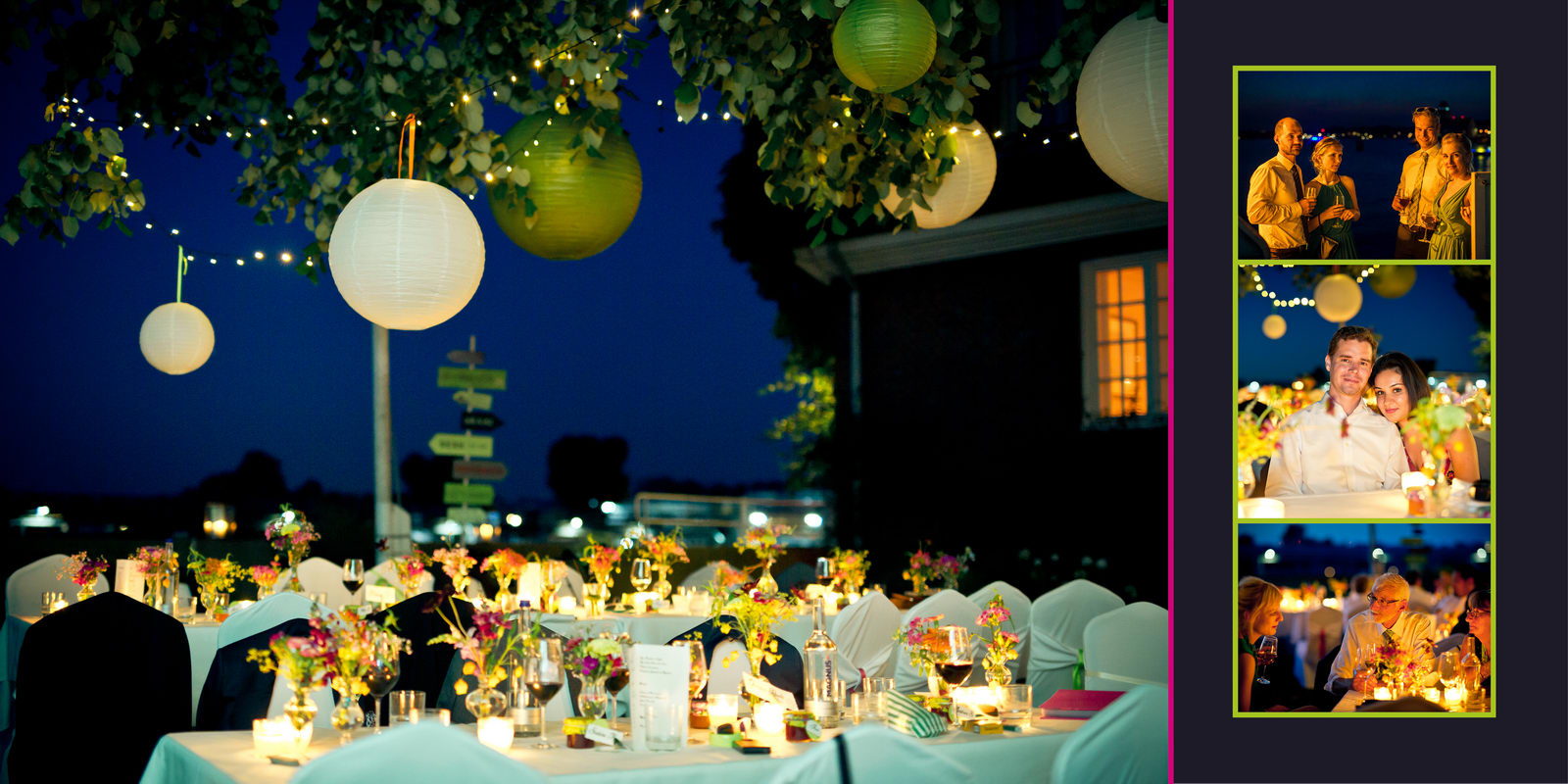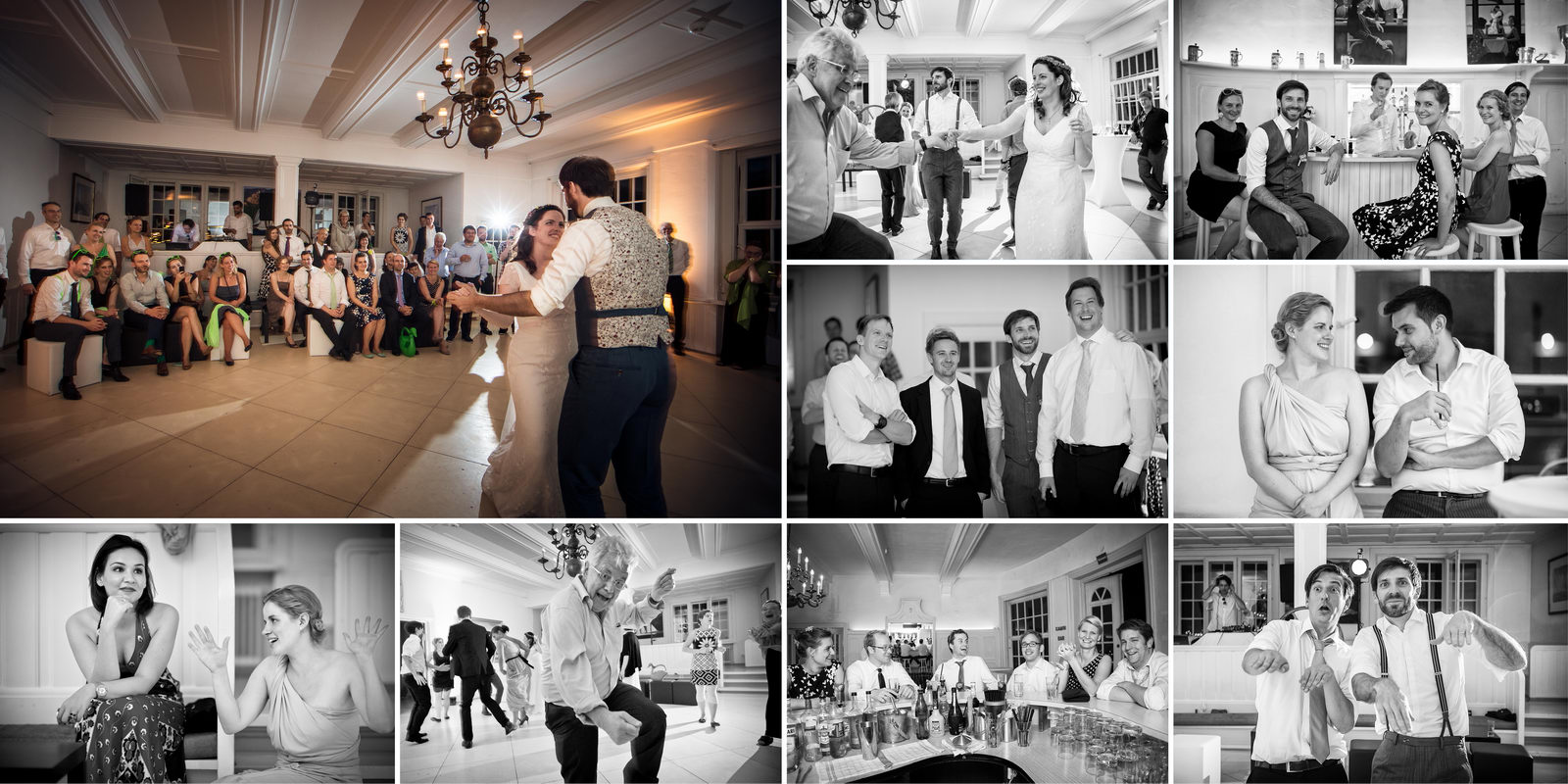 Wedding photography in many Locations in Hamburg, Germany
Wedding photographer Hamburg
The "identity" of the wedding was designed in green an pink, so I have used a bit of these colors in the album design. Also every wedding guest had to wear something green. I have decided to wear shoes with green elements.
At this day I have been photographing in numerous locations. Getting ready has taken place in Hamburg's Schanzenviertel. I wanted to capture its atmosphere too, so I have decided to make some wedding portraits there right after everybody was ready. Together, we have spontaneously found many beautiful backgrounds, featuring our mood and fitting the couple. Then we have walked to the Elbe River and have made some pictures in Hamburg Docklands with Hamburg's Philharmonic, which is still being built and is (hopefully) going to become Hamburg's symbol in the future.
Then we had to go by ship to another side of the river where the wedding ceremony and reception took place. Luckily the weather was just right. Later during the evening I could capture the beautiful sunset without leaving the location and have enjoyed beautiful light and scenery. In the evening there even were a small fireworks.
Check out this whole day coverage as an album layout with many photos of details, many of them DIY.